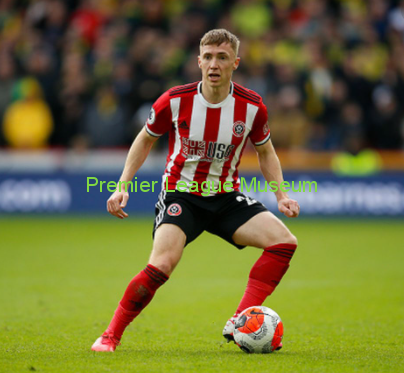 Notice
: Trying to get property 'post_title' of non-object in
/opt/bitnami/apps/wordpress/htdocs/wp-content/plugins/wp-rss-feed-to-post/includes/wprss-ftp-display.php
on line
86
Sheffield United captain Billy Sharp has said that Leicester could have equalled the record Premier League win in the game against the Blades, if it wasn't for some last-minute defending.
Billy Sharp said: "No excuses. It was embarrassing and probably the worst performance we've had for five years, totally unacceptable. Whenever we concede we are a totally different team, we might have been in the game because of the scoreline [at half-time], but we weren't getting anywhere, we didn't have a shot on target and that has happened three times this season. It could have been nine in the end – not good enough at all. I am not going to accuse my team mates of not trying, but there was no idea going forward and there was some good defending with some bits on the line that stopped it being 9-0, but they scored three goals with three or four passes and it's in the back of our net. We have a lot of work to do, and still a lot of the season left and that performance is one of the worst since I have been back at the club. We have to pick ourselves up and go again but that seems all we have been doing this season trying to find something – we've had one month where we have got something going, but if we play like that and just give up and roll over then we'll get beat by five or six in a few more games. I am sure there will be changes next week [Chelsea]. Take Iliman out of it, you could change the whole team if you wanted to there wouldn't be any complaints, but whoever plays at the minute it's not good enough."
City are one of two Premier League clubs to have recorded a 9-0 win previously, having put nine past Southampton in October 2019, Manchester United are the other club to have achieved the feat.

Donate to Premier League Museum
Leaderboard
Leaderboard is empty