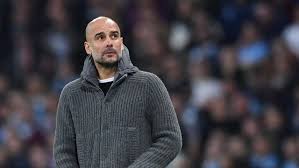 Pep Guardiola reckons the standard of football in the Premier League is better now than at any time in his five years here. The Saints, not far above the relegation zone, arrived at the Etihad with a forward-thinking mentality, and shocked the Blues in the first half.
Asked about Scott Parker's Fulham side, Pep Guardiola said: "Since day one, they played incredible well, promoted in the first season. I think in English football there are incredibly good managers, (Brighton's Graham) Potter and Scott with Fulham – they have courage to play. This is my fifth season (in England) and never saw the quality so high. We saw it aganst Southampton. The levels they play is incredible. I was impressed with Fulham here, the pace they have, the organisation."
Many teams face City by sitting deep and hoping to frustrate and maybe grab a goal on the break, but Guardiola says he reserves his greatest respect for those who give it a go.