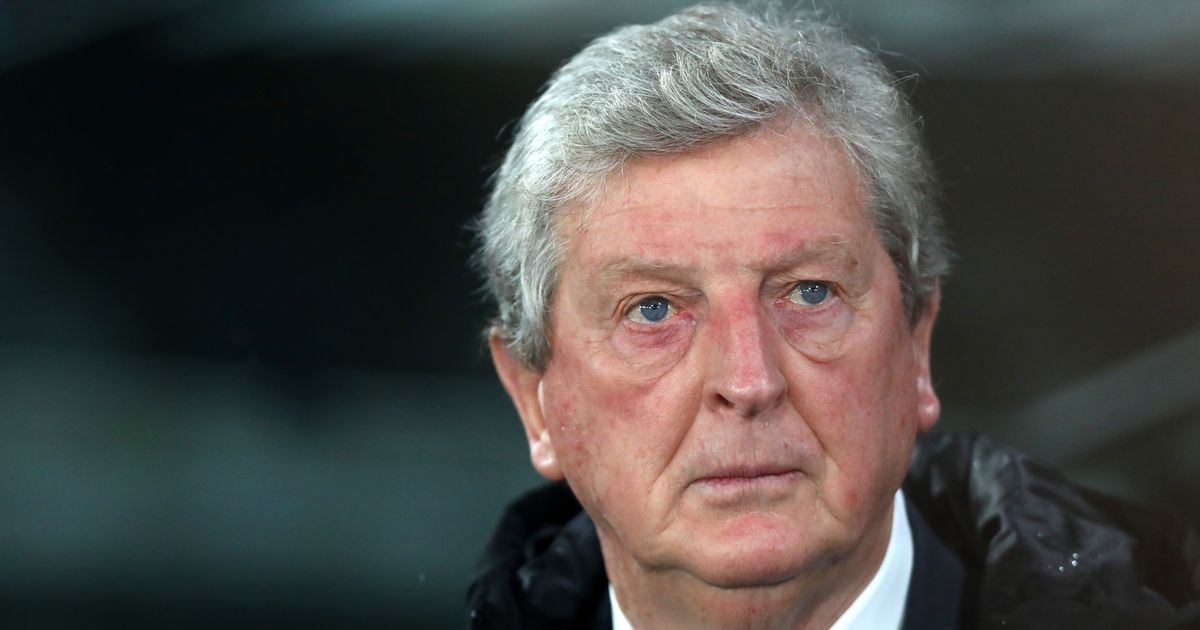 The Crystal Palace squad have all-but secured safety in the Premier League this season, and only the worst possible run over the next 10 games could put them in any serious danger of relegation.
Roy Hodgson said: "[Which players get new contracts is] something which will be decided by Steve Parish, the American owners and Doug Freedman who as the technical director will give advice on that matter as well. I think what [the players] have done for the club over the last four years is quite incredible. I think as many as 14 or 15 of our current 25 were either here when I came, or even more the year after I came. You go back three years, we've certainly got between 15 and 18 of the current 25 in the squad who were at the club. That's a fantastic achievement I think for the players to give as much to the club as they have done in these years and to keep our heads above water for those three years as well because that's never an easy task. I can't answer what will happen to those players or what route the club would like to take i.e. keeping them on and continuing in the same vein or letting them all go and starting with a clean slate. If you want an answer to the club's policy in that regard, then of course you've got to speak to the people who are the policy makers and of course I'm an employee, not a policy maker. If I'm going to be involved with the team next season, then I of course I would need to be involved in the recruitment."
Patrick van Aanholt is one of the players who will have a lot of options open to him if he does decide to leave, and would realistically be looking at joining sides who regularly play in Europe's top competitions. However, the left-back says that while conversations have not taken place (yet) about a move this season, "all options are open" – which does not quite close the door on his career at Selhurst Park.
Van Aanholt said: "It is always the media that leaks things. As long as nothing is concrete, I don't worry. I spoke with PSV in the winter last year, that was an option. I have not spoken with Ajax yet. I'm transfer-free in the summer, so I'll keep all options open. We'll see what will happen."
Elsewhere, Andros Townsend has been asked about the ongoing situation, and says that "only time will tell" over whether the uncertainty surrounding so many players' futures will become a problem.
Andros Townsend said: "The contract situation can be a problem, but only if you have got the wrong players in the dressing room. Six of the 11 players from [the starting line up against Spurs] are out of contract at the end of the season, but you have seen you have players like Gary Cahill, Joel Ward, myself, good pros who have played in the Premier League for many years and have played for Palace for many years. So it is not about personal gain, or not wanting to get injured, it is about how well can I finish this season and how high can Palace finish this season, if it is going to be our last season, we want to finish as well as possible. I don't think it will be a problem, but only time will tell. The club have made no secret that they want to get more young players into the squad. The average age is one of the oldest in the Premier League, if not the oldest, and the chairman has made no secret about that. I don't know whether it will be a big overhaul of the squad to make it younger, but there will be some changes, with some players maybe not staying on next season and some younger players being brought in. But as long as you have the right manager to steer the ship, you can handle that transition."
After West Brom at the weekend, Palace have three weeks until they next play after their scheduled game against Manchester United was moved to early March.