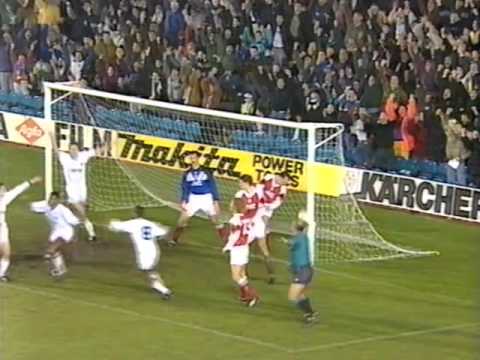 Raphinha has admitted he dreams of playing for Brazil, but adds he is committed to getting the results at Leeds United first.
Raphinha said: "My main focus at the moment is always the club, it is doing my best here, working really hard, giving my everything and as a result of that work, the results will come. As a Brazilian, like any other Brazilian player, I dream of representing the Selecao, a dream of putting the shirt on and representing my country. But if that's not possible, it won't change. I'll continue working hard, doing my best, getting the results, both individual awards and working for the team. If the chance to play [for] the Selecao does come along, I would embrace that opportunity and make the most of it. But if it doesn't, the focus would still be Leeds and the results. If it does come about, it would be that dream come true, [like] for any Brazilian player."
Raphinha also expressed his happiness at Leeds amid reported interest from other clubs, including Liverpool and Manchester United.
Raphinha said: "I'm really happy and so satisfied to be a part of this club. And when I found that Leeds were interested for me and they wanted me and the way they accepted me, the way I was embraced, the way I was treated on arrival here means and I am really happy now. Today, I'm really well settled in the city and the club. I thank everybody for their affection. They contributed to this. I'm really happy to be here in Leeds, being part of this institution. It's a real pleasure. I'm really enjoying the city, despite not being able to see or discover much of it. I've really been made welcome here. I've been embraced by all the players, the coaching staff, everybody here at the club, the fans as well. I'll be a lot happy when we're able to see all the fans in the stadium. So yes, I'm doing really well."