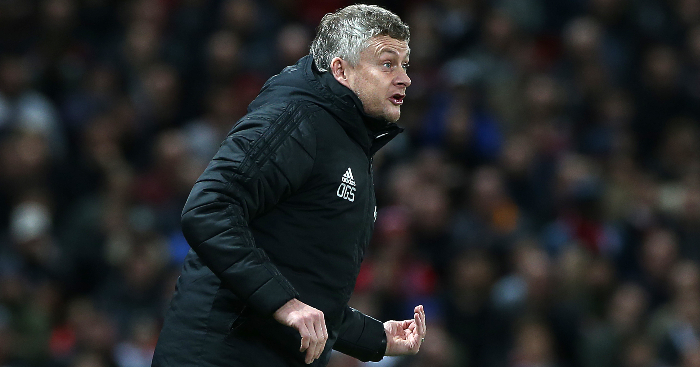 Ole Gunnar Solskjaer has urged Bruno Fernandes' Manchester United teammates to take on more responsibility if their talisman is marked out of the derby.
Ole gunnar Solskjaer said: "I think taking responsibility is important for everyone when they play football. Don't wait for things to happen, you've got to make things happen. And we expect everyone to be a leader, everyone to take that responsibility. Of course it might be Bruno, I know that teams are trying to man-mark him at times and that's not a dig at anyone, that's just that sometimes in football they try to stop your best player. And someone else will have to step forward. Bruno might find a position, make space for others, create. He has created chances for others even when he has not touched the ball. And you see others have created chances for Bruno when they've not touched the ball. It is about the movement and creating space for your team-mate and taking that responsibility. We have had big moments in these big games. Chances that we would normally put away and then everything is rosy, everyone says we are the best thing since sliced bread."
United travel across town having had three successive goalless draws, against Real Sociedad, Chelsea and Crystal Palace, and if they draw a blank against Pep Guardiola's side it will be four games without scoring for the first time since November 1992.
Ole Gunnar Solskjaer said: "Football is a mental game and to be a goalscorer you have to be in the moment and ready," he said. Mentally you can't have any doubts in your head about what you are going to do. You have to know exactly. I always watched games and analysed, and I practised and trusted myself. Sometimes you don't really know where the next one will come from. Will it be a tap in, from a cross? I worked a lot on finishing of course just to get that confidence, so that when a ball comes I am ready and don't doubt myself one bit. That was my strength. I struggled more when it came to me say in the middle of the pitch and I had to hold it. As soon as it came to me in the box I was ready, I knew what I was going to do. What you do is go out, train, and find your own way. That's the only way. You have to get that feeling. Confidence is not something you can go online to buy or get through some vague belief. It's through performances, through experiencing it, it's about being on the training field and having that feeling when you hit that volley. It's about that feeling when you know exactly when you have hit a ball correctly – that's the feeling, the momentum you have to get. It's only work, and the more you work the luckier you become."
United have found goalscoring difficult in games against the traditional big six this season, with a Fernandes penalty against Tottenham the only time they've found the back of the net in seven Premier League games against Manchester City, Chelsea, Arsenal, Liverpool and Spurs. Five of those seven matches have finished goalless and a recurring theme has been Fernandes' reduced impact on games, compared to his normal efficiency as United's chief creator.

Donate to Premier League Museum
Leaderboard
Leaderboard is empty