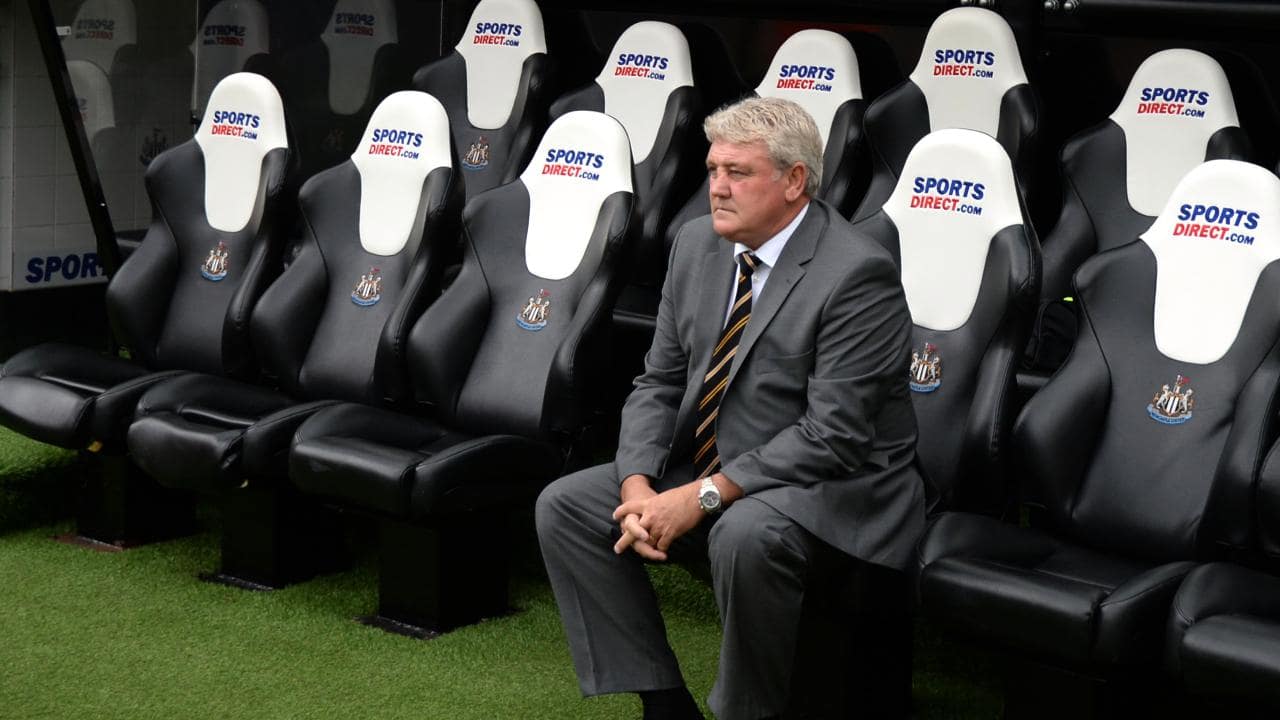 Steve Bruce has made his first response to journalists since it was revealed that he and Matt Ritchie had a row in training following the confusion that led to Wolves' equaliser at the weekend. Not happy with Bruce's comments, Ritchie is said to have confronted Bruce, which led to the Newcastle manager barging into the midfielder. And on Friday, Bruce gave his first response to the media following the incident, claiming that it has been "blown out of proportion".
Steve Bruce said: "There is no denying I had a row with Matt Ritchie. That happens at training grounds up and down every week. You are dealing with 25 men and emotions run high and it is fiercely competitive. Unfortunately with Newcastle, it gets blown out of proportion. Matt apologised, and for me personally, it's over. It happens, but ours leaks into the media and causes a frenzy and with a big game coming up we could do without it. As far as I'm concerned it's over and we get on with it. The very following day he trained well and apologised in front of the staff and the players."
Bruce also said that he is never going to walk away from the Newcastle job, despite growing pressure on his position at the club after a bust-up with Ritchie, as well as reported unrest in the dressing room after it was leaked that Karl Darlow would be dropped from the starting XI.
Steve Bruce admitted: "I sincerely hope so. That's for others to decide. Look, it's vitally important that we all understand it: a row, a bust-up, whatever you want to call it, unfortunately, makes huge headlines in Newcastle and the disappointment for me personally and the club is, unfortunately, the so-called journalist has got a source. Fair enough. But to try and derail us and cause all this noise if that's what you'd call it before a big game? We could do without it. But these things happen at football clubs as I've said many times now. Up and down the country, people have fallouts. You're dealing with 25 men who are highly competitive, full of testosterone, and these things happen. We had an apology from Matt. As far as I'm concerned, it's finished. Unfortunately, it gets regurgitated in a national newspaper, which is not good for anyone. But I'm determined to crack on, stay with it – I'm never going to walk away from it – and accept the challenge of how difficult it is to manage Newcastle."