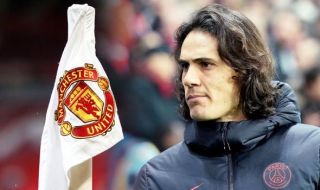 Manchester United are considering alternative strikers if they don't agree a contract extension with Edinson Cavani for next season. Solskjaer has revealed that the club and Cavani remain in talks, but hinted he might be forced to consider dipping into the transfer market this summer if the former Paris St-Germain and Napoli striker departs.
Ole gunnar Solskjaer said: "We want a competitive squad and we need someone up there to score the goals for us. So we're looking (at it). We're speaking to Eddy. Edinson is a top striker and whatever he decides to do, let's see. We're in good dialogue with him."
Cavani isn't expected to feature against Leicester City in the FA Cup quarter-final today, with Mason Greenwood set to lead the line once again. Greenwood will be up against former United centre back Jonny Evans, who was allowed to leave Old Trafford after coming through the academy by Louis van Gaal.
Ole Gunnar Solskjaer said: "You know, Jonny Evans should have been a Manchester United player now, of course. But sometimes football takes you to other places, the changes in management. I'm sure that Jonny Evans has feelings for Manchester United and we have feelings for him. So it is a pleasure to see him playing as well as he does and we just have to move on. But of course, local lads – I call it local lads, you know what I mean – we want to build our next youth team on players like Jonny, if you like. With Mason and Scott [McTominay] and Dean [Henderson] and all of the lads, added on with top quality players of course."

Donate to Premier League Museum
Leaderboard
Leaderboard is empty