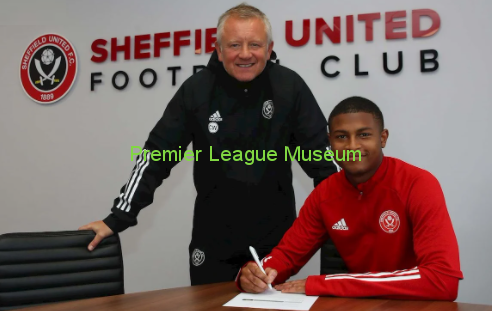 Chris Wilder has again thrown the gauntlet down to the Sheffield United board not to sell players next season in the wake of relegation. The Blades boss's frustration over a lack of Premier League experience in the club's recruitment model spilled over last night, following his side's 2-0 loss to champions Liverpool.
Chris Wilder said: "The place to be is the Premier League and hopefully with crowds coming back sometimes you have to take a backward step to come forward. I have a lot of young players here who will learn, the likes of Bogle, Lowe, Rhian, Oli Mac, Aaron Ramsdale and Sander Berge, that's a decent group and the bulk of the signings. The top end money signings. I understand it more than anybody that these are decent-sized fees for Sheffield United spread over three or four years, it's not all up front. From my point of view I have brought £240m into the football club, to invest £90m or £100m into good young players you are hoping they hit it off from the start. This season won't be defined on two young players. It will be defined because of the stuff we can't control that has gone against us. Look at the team selection and the players we have missing. We have good young players at this football club. We keep everybody together, maybe add, maybe do a couple of things off the pitch that we need to do to help these players (training ground), then I am sure we will see this season as a disappointment but we can learn from it and bounce back. As I have said about the players that we have signed, that's the club policy. Rhian Brewster, I know there will be a little bit of criticism about it but that will come good. England under 21 striker, maybe has to find his form and feet in another division. It was always going to be an introductory season, so if people think why spend that money, well maybe availability and maybe wages will come into play on that one. The depth of the squad has very little Premier League experience. They have not played four, five and six seasons unlike a Newcastle and you see they have injuries but you see the strength of their bench against Wolves, even West Ham and Brighton and all of the teams in this division, they are packed full of Premier League experience. The signings that we have made have been of young players to keep together so that if we were to go to the Championship we keep everybody together, the likes of Rhian, Sander, Rammo, Oli Mac and we go again."
Although Wilder's message to the board is clear that they must keep this squad together, there's no reason to suggest otherwise. Prince Abdullah has already said there will be no fire sale next season during his online forum in September to mark his year as owner of the club.
Prince Abdullah said: "Most of our team have signed new contracts and that's very important not to lose any of the players that we have. We want to keep all our good core players because that should be how we think. We don't want for the club to have the same problems that some of the other clubs who overspend when they are in the Premier League and get relegated and they have to then sell most of their players. Even if the worst happened and we get relegated we want to bounce immediately back to the Premier League."
Given the current status of the Championship, it is not the division it was a few years ago when United were last in there. Norwich have shown that by keeping your squad together you can make an immediate return. With fans also set to return to Bramall Lane next season, it could be a very good year for the football club once again.

Donate to Premier League Museum
Leaderboard
Leaderboard is empty