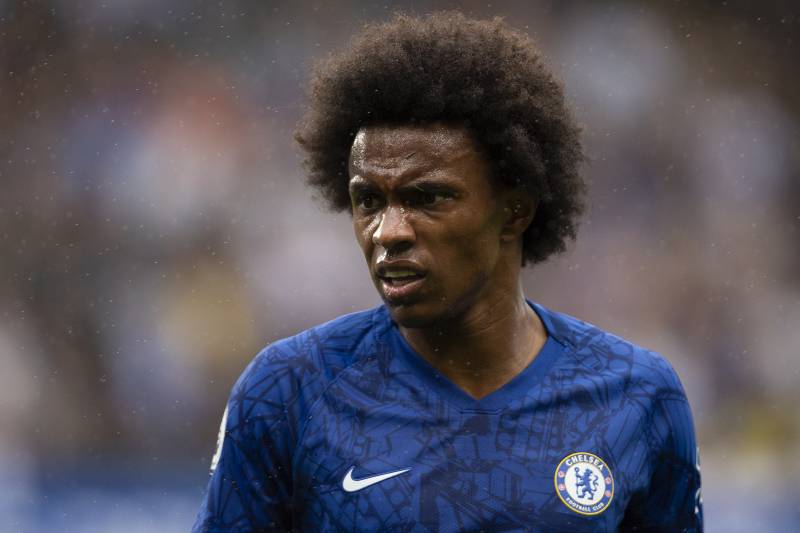 Notice
: Trying to get property 'post_title' of non-object in
/opt/bitnami/apps/wordpress/htdocs/wp-content/plugins/wp-rss-feed-to-post/includes/wprss-ftp-display.php
on line
86
Willian has revealed that he would like to remain in Europe when he ends up leaving Arsenal. However, the Brazilian has not been able to build on that showing, registering just two assists across all competitions since and is still awaiting his first goal in Arsenal colours.
Willian said: "Look, I always say that sometimes we make plans but sometimes the plans change. Today, in my head, I don't have this objective. I have neither the desire nor the objective to play in Brazil. I intend to stay in Europe, anyway. Leaving Europe, going to another market. United States, I don't know, another market. But we make plans, sometimes things can change. So today I reply to you that I don't have this thought of playing in Brazil again."
Willian also opened up on swapping west London for north London last summer, a decision that wasn't easy to make as he didn't necessarily push to leave Chelsea.
Willian added: "It was difficult to make that decision, it wasn't easy. Because, as you said, the rivalry between the two clubs is very big. It wasn't an easy decision to leave Chelsea for Arsenal. It was well thought out, a thoughtful decision, talking to my wife and even the agent many times. And one of the things that made me decide to go to Arsenal was really the various conversations I had with Mikel Arteta, with Edu too. They convinced me to go there that it'd be a really cool project, that it'd be really good for me to be able to go there. That I'd be a very important player in the squad. That they wanted to change the philosophy of the club, to make it possible for Arsenal to fight again in the Premier League, to play in the Champions League again. So there were several conversations I had, several conversations that ended up pleasing me, so that's why I ended up making this decision. But it really wasn't easy to make that decision, it had to be well thought out. Look, I think some fans asked this question. But the majority understood because I didn't leave the club with a fight, I left the doors open. Everyone knew the conditions, I really wanted to stay. We ended up not finding an agreement, I ended up asking for three years, Chelsea wanted to give two, and everyone knows this story. That's why I ended up leaving."

Donate to Premier League Museum
Leaderboard
Leaderboard is empty