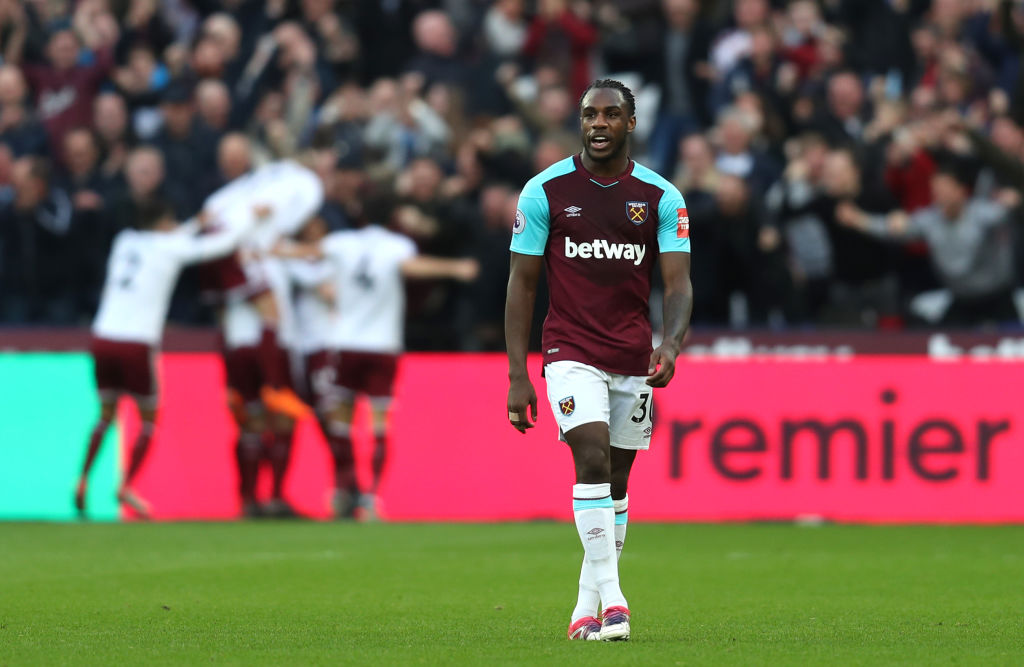 West Ham manager David Moyes has urged Michail Antonio not to give up hope of an England call-up before permanently switching his allegiance to Jamaica.
His club manager Moyes has said the striker should not yet give up hope of another England call-up.
David Moyes said: "I only found out about it yesterday and I've not had a direct conversation with Mick. I am still holding out he has a chance to get picked for England. I wouldn't say no to Jamaica but I haven't spoken to him about it."
Jamaica begin their World Cup qualifying campaign in September with tough fixtures against Mexico and Costa Rice and Moyes is wary of the travel and game time Antonio would face were he to choose the nation of his parents' birth.
David Moyes said: "Yeah, there would be [reservations] because of his injury record. He needs to keep himself in top form so I couldn't honestly say the travel would be a help to him, but maybe for Mick with the age he is in his career he probably hoped to be recognised by England but England have a great quality of centre-forward at their disposal. If Mick can score another half dozen before the end of the season in the big games and help West Ham finish near the top of the league it is not to say that Gareth won't look at him and say 'hey he could give us something different in the Euros'."
Antonio has missed ten matches this season with three different injuries but has still managed to grab six goals in 16 league appearances, including an early strike on Sunday against Tottenham as West Ham went onto win 2-1 and move into the top four.
David Moyes said: "He is doing a great job and understanding the role much better. He's got experience with his age but maybe just the more games he gets as a centre-forward the more understanding he'll get of the role, taking up the positions and holding the ball up at the right time.
However, the boss still thinks there are areas of his game where Antonio can improve: "Sometimes he chooses to run when he should stay still and sometimes he holds onto it too long when he should have released it and got away. But getting into the box and getting on the end of things, he's been very good at that."
David Moyes added: "He's got the raw attributes to cause people problems but generally just understanding the times to run, times to stay still and the positions to take up in the box to get yourself a goal. Mickey's biggest thing is maintaining a level of fitness because his power and pace are so important to him so finding a way of keeping himself at the top level for the games will be important going forward."
If Antonio does not receive a call-up from Southgate in the near future his manager would understand given the number of options the England boss currently has at his disposal:
David Moyes said: "We know the quality England have got, Danny Ings, [Dominic] Calvert-Lewin, and I'm not even talking about Harry Kane at the moment, there is also Tammy Abraham and one or two others. There is a real quality of centre-forward that England have got but I will let Mick make the decision and make the call."

Donate to Premier League Museum
Leaderboard
Leaderboard is empty