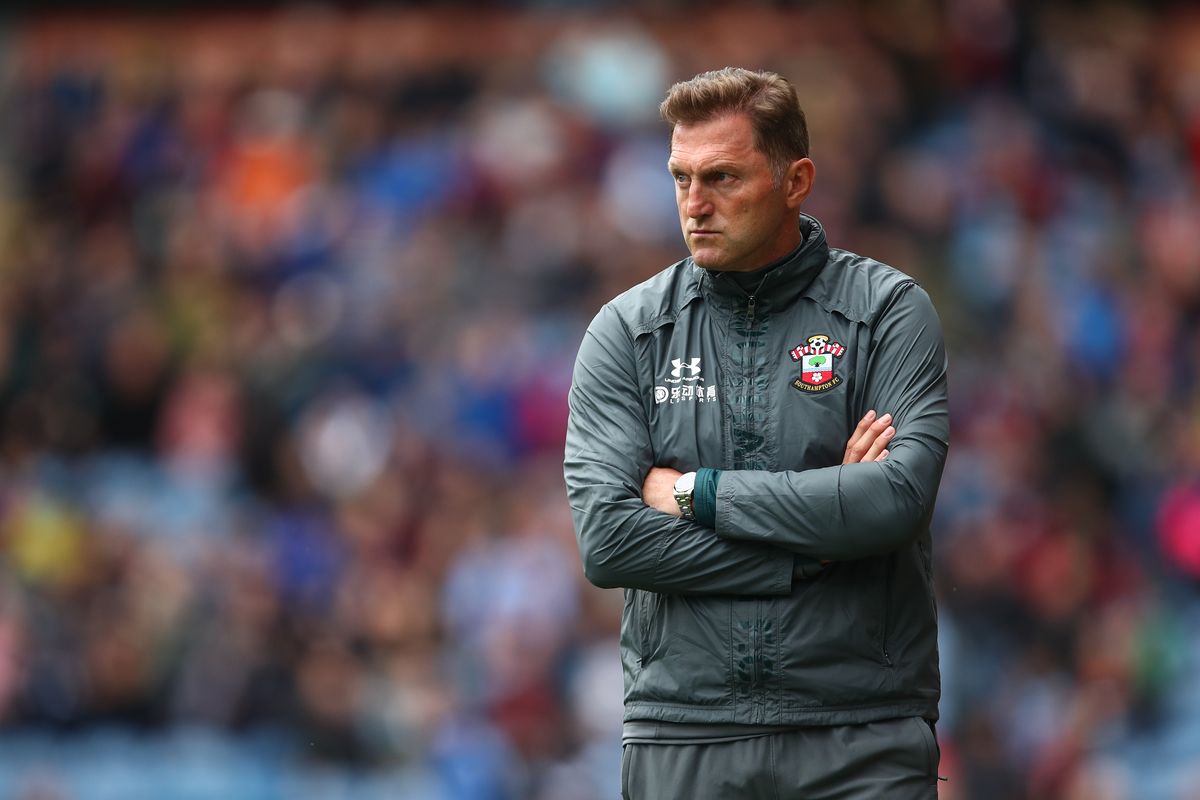 RALPH Hasenhuttl admitted the loss of Oriol Romeu to injury comes as a "big blow" with Saints rocked by the news he is set to miss the remainder of the season. The Spaniard was forced off during the second half against Leeds United on Tuesday evening, with further tests showing he has suffered a fractured ankle. And boss Hasenhuttl confirmed the injury suffered in that 3-0 defeat at Elland Road will require the 29-year-old to undergo surgery next week.
Ralph Hasenhuttl said: "Oriol Romeu's season is over. He has surgery on Monday, it means three months out. He has a fracture on his ankle and definitely the season is over for him. It will take a minimum of three months until he is back."
Exactly how Romeu suffered the injury initially looked unclear, with replays suggesting no contact between him and Leeds's Ezgjan Alioski, who eventually put in a tackle. Romeu's left foot appeared to give way, causing him to stumble and get his right foot stuck in the turf. Asked exactly what caused the injury to Romeu, Hasenhuttl told the Daily Echo: "Strange injury. Only a bad step from the right foot.
Ralph Hasenhuttl said: "I don't know if there was an injury before or they don't know it. Some things like this can happen very quickly. Maybe when you have a little bit of stress and a lot of games happen in the past, but he was also out and was just coming back. It's strange."
Asked if he would expect better in a Premier League game,
Ralph Hasenhuttl said: "I've never seen such a slippery pitch so far. I know that they (Leeds) train three times a week on this pitch and then you could also see that they are more used to it than we have been. The Premier League, I know that we have other levels I think so far. But in Germany at this time of the year normally the pitch is worse than England. So it is strange. I have never seen such a bad pitch in England so far."
As well as being a key cog in the Saints midfield this season, Romeu's experience and leadership has also been vital. Discussing the impact of losing that aspect of the former Chelsea man's game during such a difficult run for the team,
Ralph Hasenhuttl said: "It's a big loss, definitely. From his personality and everything. But it is how it is. What can I do? I cannot make it unhappen so we have to make the other (player) strong who steps in for him. This is my job. I wish him all the best. I know that he supports us as much as he can from outside and he was just in my office and said how he felt immediately that it was more than a small injury. The pictures show that he was right and finally hopefully he is coming back stronger and after this season there is hopefully another one. I can tell them (the squad) on Saturday and Sunday that Ori isn't playing but that doesn't help us because he is out for the coming months. We have to find solutions and this is what we have to do. You can be sure that we will find some."

Donate to Premier League Museum
Leaderboard
Leaderboard is empty