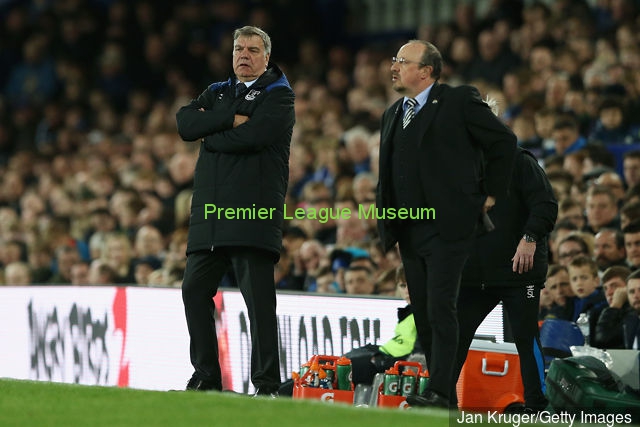 Sam Allardyce has criticised the Premier League's decision to place the visit of Everton in the middle of a key week in West Brom's season.
Sam Allardyce said: "We have a big week to follow this week with having the Everton game thrown in the middle which we could have done without when we had such big games against Brighton and Newcastle. We could have done without playing Everton when Newcastle don't play a game at all. Unfortunately we have to cope with it."
Allardyce has confirmed that Albion did get in touch with the authorities and asked them to reconsider their decision, based on the Baggies' schedule and the importance of the sides they're facing in the near future. Had the game even been pencilled in for 24 hours earlier, Allardyce would've had fewer complaints, but he has deemed the confirmation of the Thursday fixture 'irresponsible'.
Sam Allardyce said: "I don't want to get myself in trouble. We tried, we did try, we felt it was very irresponsible to pick the game on Thursday from the Premier League. Yes, throw us a game in we will accept that but put us at Wednesday – get it into Wednesday based on what we are trying to achieve and what we are trying to do. We have two of the most important games against two of the teams who are down there below us and you throw a game in against Everton and don't throw it in at the right time. If it was Wednesday I would have less of a complaint but when they threw it on Thursday I thought that was very disrespectful personally."
With Newcastle, hovering immediately above the drop zone, having a full week to prepare for their visit to the Black Country, Allardyce feels his side's prospects of overcoming a relegation rival in a crucial fixture in the club's season will take a hit because of the distraction of another game at such short notice.
Sam Allardyce added: "Us to be forced with the Everton game has given us a lesser chance of winning the Newcastle match now because Newcastle won't be playing in midweek and we will. That is a difficult thing for us to take. I am not very pleased about it."
The Albion boss has dubbed the call by the league 'disrespectful' of the club, after it was confirmed this week that the Toffees would visit The Hawthorns on Thursday March 4.