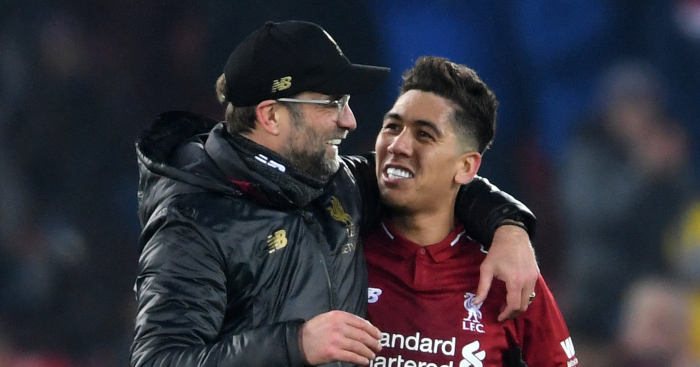 Sadio Mane has jumped to the defence of his forward partner Roberto Firmino after the Liverpool striker came in for recent criticism. Mane believes his teammate deserves more credit than himself and Mohamed Salah for his performances.
Sadio Mane said: "He deserves more credit than me and Mo, for sure. But it is part of football, (people) always seeing the goals scored. But without Bobby, I don't see me and Mo score as many goals as we have, to be honest. He makes everything easier for us."
Liverpool boss Jurgen Klopp has claimed there is 'no chance' his side have 'lost it' this season, despite their recent form. However, Klopp has insisted his team have not lost the quality that was evident to see throughout last season as the Reds cruised to their first title in 30 years.
Jurgen Klopp said: "I always expected the season would be like this. I didn't expect that we would have the injury issues we have in one critical position, but I knew that it would be a campaign where it would be a proper race until the very last inches as we approach the finish line. Keeping faith in yourself and those who care about helping you is absolutely vital. It's being tested of course – difficult times do that, for all of us. I refer to all of us in the LFC family: the players, the supporters and me and my staff also. All of us. We have been such a strong unit since I came here – we came together to help each other and it produced wonderful moments we will have forever. But it's more important now than ever before. We haven't lost it, by the way! No chance we will lose it, but it's always worth reminding ourselves how important it is to what we look to achieve."