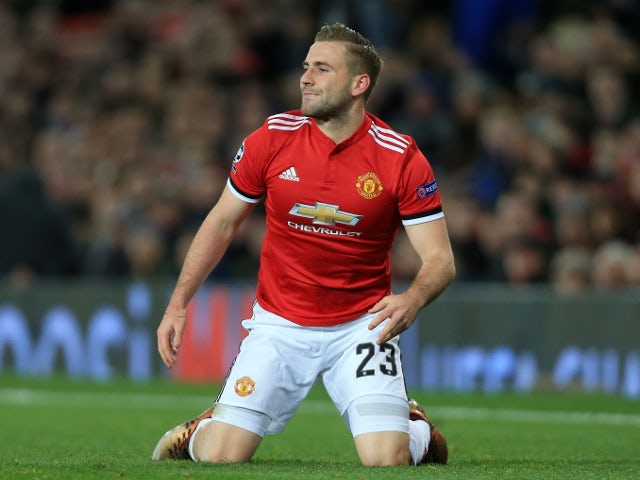 Ole Gunnar Solskjaer has put Luke Shaw's Manchester United revival down to the impact of fatherhood and hard work on the training pitch. Much of that is down to work Shaw has done at Carrington, but Solskjaer also raised the influence of fatherhood on his development, with baby boy Reign London arriving in November 2019.
Ole Gunnar Solskjaer said: "It's great credit to Luke. We have worked him really, really hard – and that is how a good player becomes a good player again. He has worked hard, he's shown real dedication and focus – and I think that maybe becoming a dad has helped Luke big-time. We believe in him. He knew as soon as I came to the club what I thought of him. And with Alex (Telles) coming in, he has realised that he's going to have to perform to stay in the team because he is up against a really top player. Luke has consistently performed at a high level so he's getting the rewards from that."
Shaw has still only won eight England caps but his form has put him in with a chance of a Three Lions recall for the March international break.
Ole Gunnar Solskjaer said: "I'm not the England manager. Who gets picked is up to Gareth. But in my opinion he's got a decent player on his hands again.
The spotlight has been on the defence at United this season and while they're the highest scorers in the Premier League, that is skewed by the 15 goals they plundered in two games against Southampton and Leeds United. Mason Greenwood and Anthony Martial are both underperforming compared to last year's returns, while Rashford's finishing was highlighted again during the win against Real Sociedad.
Ole Gunnar Solskjaer added: "We are the highest scoring team in the Premier League, so that's something to build on," said Solskjaer. But it's fair to say that Mason, Anthony and Marcus – the forwards who scored so many goals last season – haven't really hit those same numbers this time. I'm looking at it as a positive because when they start scoring then we will be a much better outfit and our results will continue to improve. They are getting closer, but it's a case of finding that better finishing."

Donate to Premier League Museum
Leaderboard
Leaderboard is empty