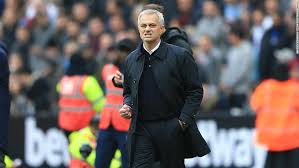 Jose Mourinho has confirmed Sergio Reguilon will remain out injured. Tottenham fans will have been hoping for good news on full-back Reguilon, who has missed the last five league games with a muscle injury.
But there is no good news to provide, according to Mourinho.
Jose Mourinho said: "No, good news is not coming, is not coming. No setback. Just the process is not going as fast as initially, we thought. But no setback. So let's see. Let's see. Weekend, next Europa League match next Wednesday, let's see."
Today Barnett defended bale. Barnett said that the 31-year-old winger is coming to the end of his career but only the Spurs head coach is in a position to explain why his client has spent much of his season on loan from Real Madrid as a substitute.
Barnett said: "He's towards the end of his career. You have to ask Mourinho that. When they say what's happened to him he's won more trophies abroad than any player in British history. He's done very well financially, he has money for the rest of his life."
Barnett, owner of the Stellar agency that represents Ben Chilwell and Jack Grealish among others, also spoke about Bale turning down two other offers for better money when he joined Spurs for the first time in 2007.
Barnett added: "With Gareth, we always knew where he wanted to be. We knew he had the talent so when clubs came in, the first thing we did was looking at the clubs that were there and the ones to progress his career. We chose Tottenham for clear reasons – the path to the first team, there was good coaching. We turned down two offers for more money than what we offered at the time but we spoke with him, his parents and they listened to us and he finished up at Real Madrid."