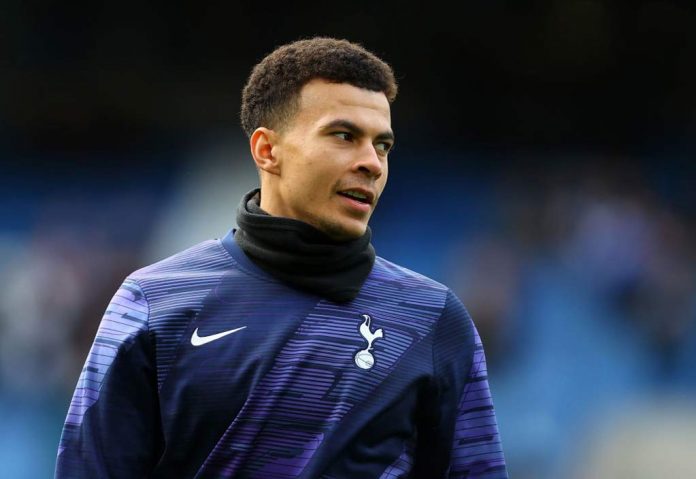 Dele Alli joined Tottenham from MK Dons in 2015 and quickly learnt all about the rivalries that come with being a Spurs player.
Dele Alli said: "When I first joined I realised how much the fans hate each other but as a team, our rivalry is more with Chelsea,".
Alli was quickly made aware of what a clash with Arsenal does to the atmosphere around the club
Dele Alli said: "Obviously it's different now without the fans but when I first came in from Milton Keynes to Tottenham you could feel the energy when it was building up to a North London Derby.When you win that game and the fans are there it's a good feeling."
Alli put the squad's rivalry with Chelsea down to the role the Blues played in stopping Tottenham's title challenge in the 2015-16 season. Going into the final three games of the run-in Spurs visited Stamford Bridge knowing that a win was the only option if they wanted to stay in the hunt for their first league title since 1961.
Dele Alli said: "During the first season, Leicester [were rivals] because we were fighting with them at the time. Chelsea had ruined our chance of winning [the league] against Leicester and there were a few things that had happened with our current squad."
The North-London derby is considered by most to be the biggest rivalry for both sides since Arsenal upped sticks from Woolwich in South London and entered what was traditionally considered Tottenham territory in 1913. Alli has played in nine North-London derby's winning on three occasions, however, the attacking-midfielder let on that the players do not see Arsenal as their biggest rivals: