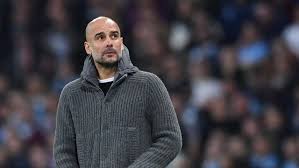 Pep Guardiola allowed his Manchester City players a moment of praise after their demolition job on Tottenham… before claiming he would deny he had ever said anything. Goals from Rodri and Ilkay Gundogan (two) extended City's lead at the top of the table and their 11th straight league victory adds to the feeling of inevitability about this title challenge.
Pep Guardiola said: "11 victories, 33 points is incredible. I'm quite impressed with the quality of these human beings, these players. I'll say this but in two hours I will deny I ever said it – and it will be Everton. In one season you have bad moments. One hundred points, 98, and 99 for Liverpool were incredible from the beginning to the end but in this period there have been ups and downs, everything. Every club has them. It's normal. In the bad moments, know the reason why, try to smell the reason. I've said many times we are going to lose games, that moment will come. We have to know exactly why and then come back and try to do it again."
Guardiola spoke this week about not recognising the team that lost to Tottenham in November and then drew with West Brom the following month to leave their season in danger of fizzling out before it had even got going.
Pep Guardiola said: "I'm enjoying watching it. We create more and concede few. You can create much more and lose games. This is the only sport where it happens; Basketball, golf, tennis? No, this is this only one. But always when you create more and concede few you are closer. This year we've not made mistakes. If Harry Kane had scored, hats off. But always I believe when I was a teenager, when I finished the game we created more. Be patient, pass the ball and in the right moment we'll find the moment."