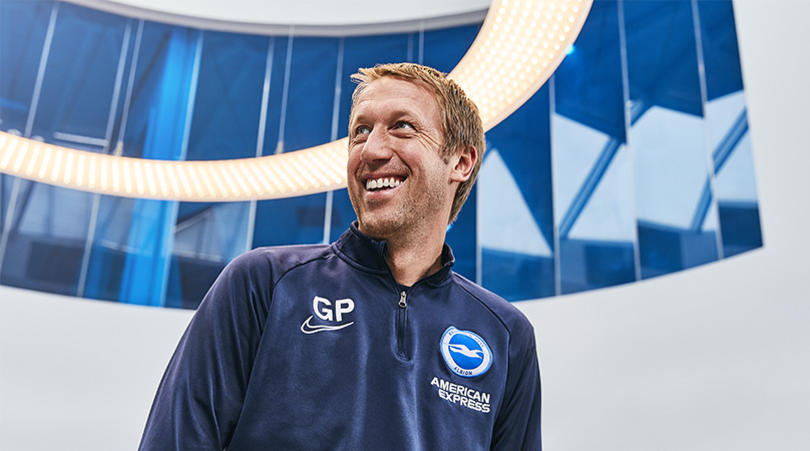 Albion feel better-placed to tackle Leicester City now than last time they visited the King Power Stadium. But Graham Potter accepts doubt over the two line-ups we will see in FA Cup action makes it hard to guess just how tough the challenge will be. They were 3-0 down by the halfway mark of what might prove to have been Maty Ryan's last game in goal for the club. It was damage limitation from then on. Albion moved on to Fulham and a midweek draw was the start of a run which has seen them only lose two of their subsequent 13 fixtures in league and FA Cup.
Looking back to that Sunday night, Graham Potter said: "We're in a better place because of the results recently. We had just lost Tariq last time we played them and we were finding a way to adapt without him because he was quite important to our game at that point. While we started okay in that game, in the end we were well beaten. It hasn't happened too often to us this year. I would say that's the only time. In the end they have got some top quality players, Brendan (Rodgers) has done a fantastic job. But credit to us, the players have also done a fantastic job – they recovered from that defeat. It's going to happen sometimes in the Premier League but we have responded well since the turn of the year and we've been solid. We've been competitive, so that's a bonus for us."
Albion were 16th, two points clear of the drop zone, as they headed home that night. They have only moved up a place since then but have increased that safety buffer to ten points.
But Graham Potter said: "I don't sense any breathing space. In this league you have got to keep going all the time. You can't worry about what the other teams are doing, you can't control that.You have got to look at yourself, look at what you can do internally in terms of how you can improve, look at the next game and keep it quite simple like that. You have to know that every game in this league is so difficult and approach it in that way, to try and get a positive result in every match."
Others, like Percy Tau, Steven Alzate and one of the back-up goalkeepers, will be champing at the bit. And then there is the question of whether this is the time to give Adam Lallana and Danny Welbeck minutes. There are careful calls to be made with a view to the coming weeks.
Graham Potter said: "That's what we're doing now – we're making those decisions. Since late December it has been pretty full-on. Going into Christmas and January, we've had a lot of games. The best thing for us is that the results have been positive and it's amazing what happens when you get good results. That fatigue doesn't seem to be so bad, players want to play and they are enthusiastic. Everything is easier when you win football matches. We're certainly not complaining at the moment. We've had a lot games but we've had good results and good performances so we're looking forward to the next match. We will be ready and try our best, against a top opponent. But it's the FA Cup and anything can happen."