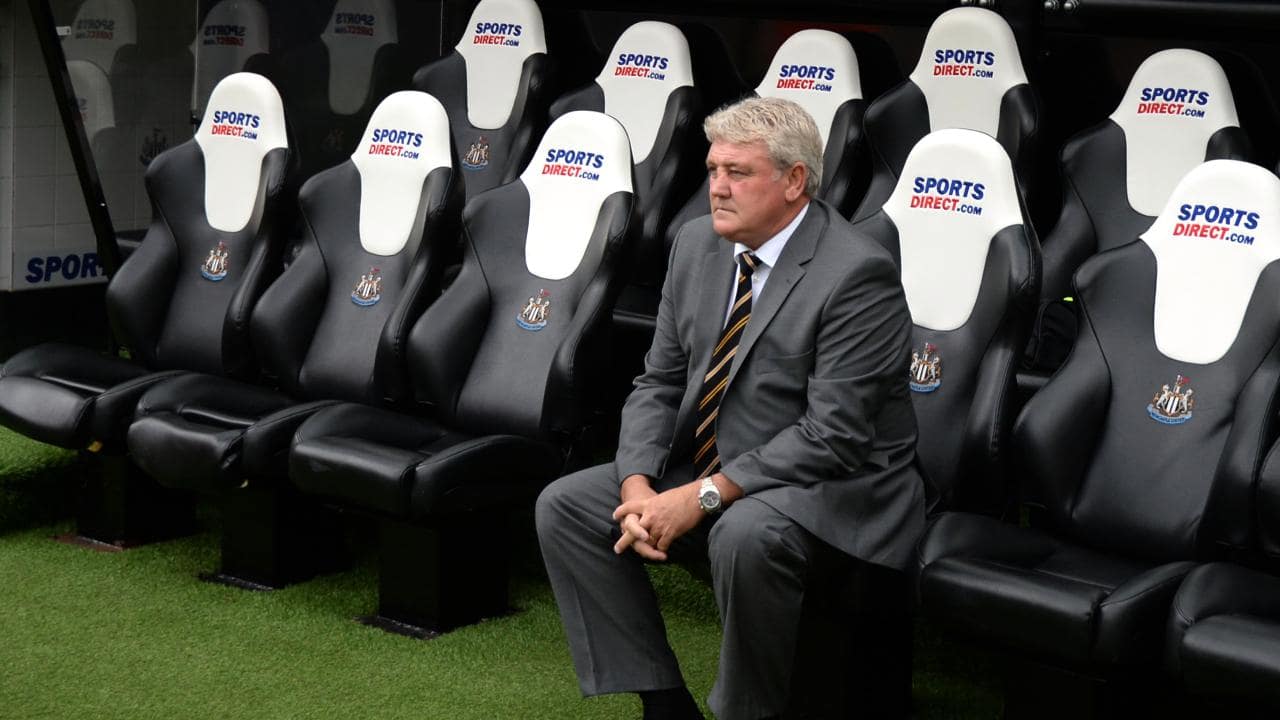 Callum Wilson scored both goals as Newcastle picked up a much-needed victory away at Everton on Saturday afternoon. Wilson was brilliant at Goodison Park and marked his performance with two smart finishes on Merseyside. Magpies boss Steve Bruce has lauded the summer signing for his impact on the day, and all season, with the 28-year-old now on 10 Premier League goals.
Steve Bruce said: "He's crucial to us, key. A set piece – how often do you see it? It's something we've tried to improve on and it was good to see him play well. All round you can look and think we had some big players – Almiron, Isaac Hayden, Jonjo, they all played their part."
The Newcastle manager also spoke about the pressure he is under following the poor recent form. Bruce admitted it is difficult and thinks it was the longest stretch of games he's ever had without a win.
Steve Bruce said: "There's no disputing it's been very, very difficult. When you're on a bad run in the Premier League, whether you're myself or Arteta or Frank Lampard, it's difficult week in, week out. I think that's the longest stretch of games I've gone without a win. It's good to get the victory and play well. When we've got all of our big players on the pitch we know we're ok."
Newcastle legend Alan Shearer has praised his former club after they ended their 11-game winless run against Everton. The three points were their first since December 12 and it was their first away win since November. Shearer took to Twitter to express his delight that his beloved Magpies managed to pick up three points on Merseyside.
Alan Shearer said: "Three much-needed points. A clean sheet and Callum Wilson scoring goals again. Massive improvement all over the pitch. "