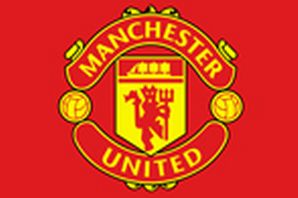 Manchester United new boy Amad Diallo is set to make his first outing for the club with the Under-23s this weekend. Manager Ole Gunnar Solskjaer confirmed that the 18-year-old, who arrived this month from Atalanta, is in line to make his first appearance since making the move to England. Under-23s boss Neil Wood says he is looking forward to watching Diallo in action for this first-team and admits that he is yet to see much of the teenager since his arrival earlier this month.
Neil wood said: "I haven't seen too much of him because he's in the first-team bubble,". He's training with them but I've spoken to the coaches and they said he's doing well. It's good for him to get some game-time, get some minutes on the pitch and get some match practice in."
Wood admitted he is excited to watch the 18-year-old in action like the majority of United supporters. He expects Liverpool to provide a stern challenge for the youngster on his debut.
Neil Wood added: "I'm looking forward to seeing him play as well, just as much as every other United fan is as well. I wouldn't say it was an easy game to come into, our local rivals, so, yes, it's going to be challenging for him [against Liverpool]."
United will be without star player Anthony Elanga after he suffered a collarbone injury in the defeat against Leicester. Wood expects him to miss the few games including the clash against Liverpool.
Neil Wood said: "It was a shame as I think it was a heavy tackle on Anthony and, up until that point, he was playing really well. I said to him at half-time it looked like he was playing professionally, moving the ball quick, playing inside, linking up and running in behind. He was looking a big threat for us and on top of his game but it was disappointing for him. He's got an upper-body injury and is going to miss the next few games. Obviously, he's disappointed as he felt in a good place and wanted to come back after the Christmas break and hit the ground running but, unfortunately, it's stopped him in his tracks a little bit. He'll be back. He'll do the rehabilitation right and be back before we know it."

Donate to Premier League Museum
Leaderboard
Leaderboard is empty