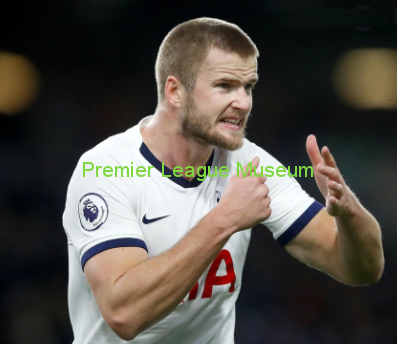 Eric Dier has admitted that he had planned to leave Tottenham Hotspur Stadium, prior to changing position.
The 26-year-old opened up about how he contemplated leaving the club in the summer, before changing his mind after Jose Mourinho played in his favored center-back position.
In fact, in July, Dier then signed a new deal, pledging his future to the club in north London for the next four years. He has since become a fixture on the center-back position, with Dier impressing so far this season in the Tottenham side as Spurs won six of their first ten Premier League games this season.
But this weekend, Dier talked about how he felt after finding himself in and out of the squad as a midfielder before meeting North London rivals Arsenal at Tottenham Hotspur Stadium. And Dier acknowledged the answer to his decision to stay was a talk with Mourinho, with English international moving on to prove its worth in defence.
Dier said, "That was definitely on my mind. I didn't feel like I was achieving what I wanted. When your contract starts to come to an end, you question if you're part of the future. I had no desire to be at a club in the last year of my contract. The club knew the summer would see a decision made either way. After Chelsea he [Mourinho] came to me. Ok if you want to play centre back, now is your chance. Show me. I thrived off that challenge. It was what I had wanted to hear. It was an opportunity. My main focus is always to be in a position competing to play. Feeling there's a plan in place for me is important, too. They were the major factors in me deciding to stay here and I couldn't be happier."

Donate to Premier League Museum
Leaderboard
Leaderboard is empty