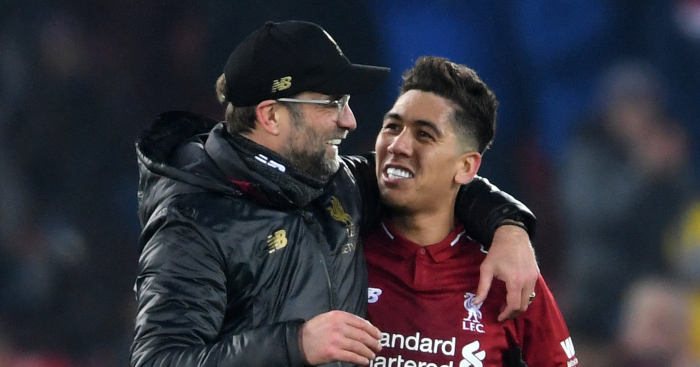 Former Manchester United man Owen Hargreaves suspects that friction between the vaunted attacking quartet of Liverpool may be brewing.
With a team built on the strength of Mohamed Salah and Sadio Mane and the selfless efforts of Roberto Firmino, Liverpool have won every major accomplishment in the last couple of years.
Nevertheless, the arrival of Diogo Jota from Sunday's rivals Wolves created extreme competition for positions in the Jurgen Klopp squad.
Although Jota has been looting the goals with nine in 12 games, Hargreaves says Firmino can't be dropped because of the skills and he possesses and what he does for the side. He thinks it could mean trouble for others.
Hargreaves said, "I don't think you can drop Firmino, he's so important and I think he's the most unselfish player in the Premier League. I've actually seen in the last few games Salah and Jota – I know Jota deserves all the attention he's getting – but if everybody is trying to have a shot when they get the ball – Salah, Jota and Mane – I think you're going to start seeing a slight bit of tension. Firmino isn't like that. It's not about him so you need an unselfish guy in there. But I'm interested to see [what team Jurgen Klopp picks] because they played all four attackers against Manchester City and really went for it there. He might do that against Wolves."