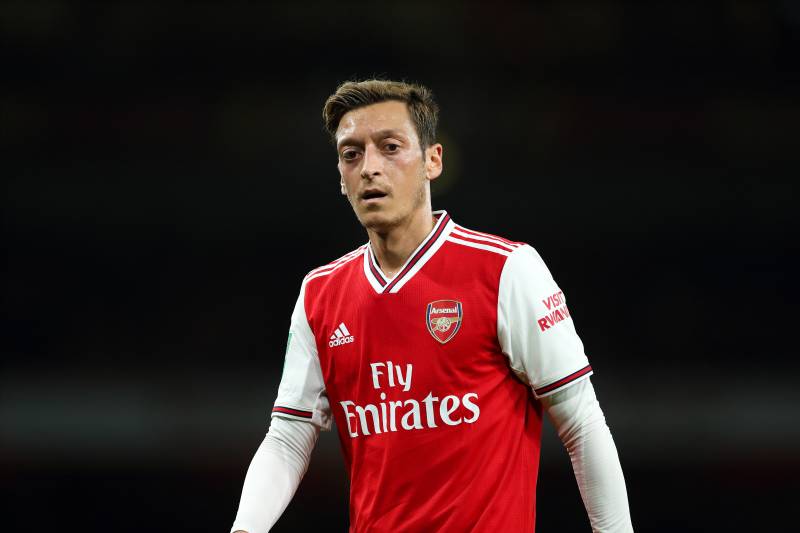 Former Hammers striker Cole says he thinks Ozil should undoubtedly have a role at Arsenal and questioned how he was unable to even make their 25-man Premier League squad. Carlton Cole also says he would love to see Mesut Ozil at West Ham. He felt Ozil would be the sort of player that West Ham would love to have at the club.
Carlton Cole said "I think he knows why he's not playing but he's got to play to the press as well. It's all PR as well, you've got to understand that. There's a reason why he's not in that team or even close to it because it's Mesut Ozil – you'd put him in a 25-man squad, come on. Of course, of course. West Ham have always liked those kind of players, those magician-like players. He's one of them ones that Arsenal would have benefited from having him in their squad, I just don't understand why he's not in there."
Mesut Ozil was once again a source of attention during the Gunners' Europa League tie with Rapid Vienna. Pre-match, the attacking midfielder urged his team on with a post on Twitter. Post-match, Ozil subsequently congratulated his teammates on the victory and posted a man of the match vote for fans to have their say. Ozil's actions earned praise from Mikel Arteta, who said it showed a good attitude.
Mesut Ozil wrote "When I can't support on the pitch tonight, I will support in front of the TV in London. What are your predictions for the match? I go for a 4-1 away victory. It's great. This is what I want from the players who aren't in the squad."
The Arsenal outcast looks set to leave the Emirates within the next 12 months having been excluded from both the Gunners' Premier League and Europa League squad. Ozil's contract is up at the end of the season and this week he issued a statement hitting out at the club's perceived lack of loyalty after he opted to sign a new contract at the Emirates.

Donate to Premier League Museum
Leaderboard
Leaderboard is empty