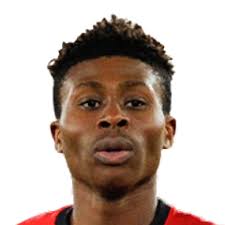 Saints' rising star Nathan Tella believes he is capable of giving himself a "good chance" of featuring more regularly for Saints this season after making an impact in the early weeks of the campaign.
Nathan Tella said "To be honest I'm not too sure. I think it's just something I've got to work on in training. I've just got to train day in, day out, give my best and if I can continue to do that, then I think it will just give me more of an opportunity to be involved in the selection. I'm not saying that I'm guaranteed to start or I'm guaranteed to be in the squad, but if I just keep trying, training and give my all I think I'm giving myself a good chance."
It has been somewhat of a breakthrough season so far for the winger, who has featured in four of Saints' six fixtures, having only made his debut four months ago. Asked how big a role he would like to have this season having now made his first start for the club, Tella was candid in replying.