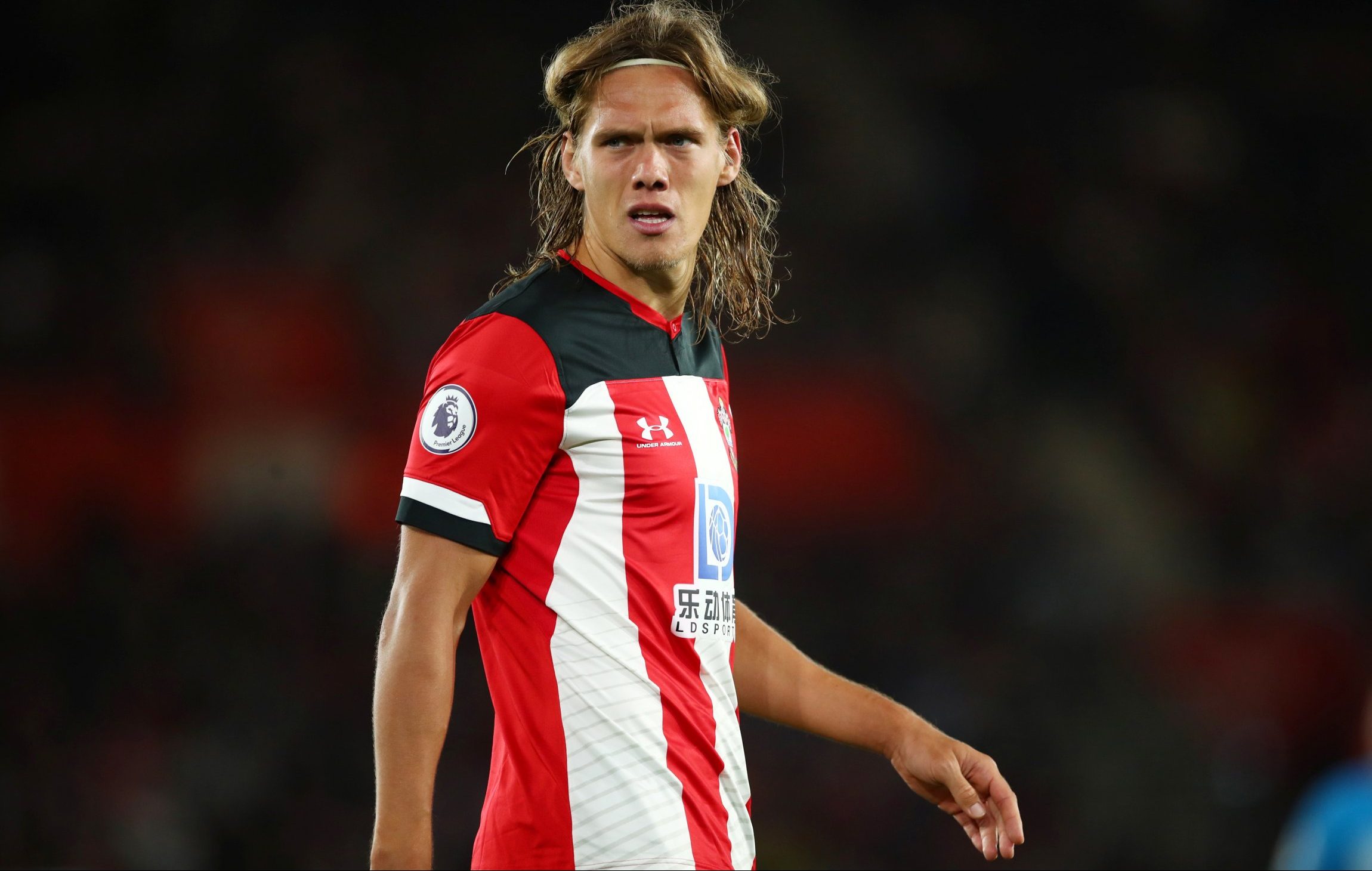 Jannik Vestergaard admitted he was feeling "confident" as part of Saints' setup at present. The Denmark international was speaking after scoring a dramatic late leveller to earn the St Mary's side a 3-3 draw at Premier League heavyweights Chelsea.
Jannik Vestergaard said "I think both team and I are in a good place right now. I think both team and I are in a good place right now. I feel comfortable in the team, I feel comfortable in the system and I feel like I'm contributing as well with the qualities that I have. I am confident at the minute. I think the whole team are. It's not just any place to go and come back from a 2-0 deficit, so generally I think we are in a very good place. I do genuinely believe that everyone thinks it's a tough game to play against us. We kind of thrive within that. We know we can be nasty and have developed our game on the ball as well. I do generally think we are a good Premier League team and in the past couple of games, we've showed it. I think we deserved something from based on our second half and I was happy to be able to guide it in," he added. Down 2-0 within the first 30 minutes is not a great place to be away from home, especially at a team like Chelsea. But we changed the game, became more aggressive and we created the chances that we scored from. I don't think they had much in the second. I do think it shows how close a unit we are. We have been together for several years now, most of the boys and we know we what we want to do – what we are good at and what we're not so good at. We know what we can do, what we can demand of each other and ourselves. I think from a difficult position, we demanded more of ourselves and of each other and it paid off. I think based on the total 90 minutes, I think it was a fair result."
After coming back from 2-0 down against Frank Lampard's side thanks to goals from Danny Ings and Che Adams, Saints fell behind again when Kai Havertz found the net for the hosts. But after Vestergaard flicked in Theo Walcott's strike to spark jubilant scenes among the visitors, the centre-back insisted it was a justified reward.
Vestergaard has helped Saints go unbeaten in their past three league outings since his recall to the starting XI by boss Ralph Hasenhuttl. Prior to Saturday's draw with the Blues, he featured in victories over Burnley and West Bromwich Albion.