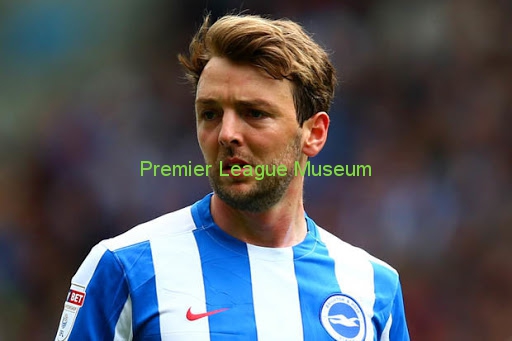 Sean Dyche is expecting to announce Brighton midfielder Dale Stephens as his first outfield signing of the summer. Managers normally speak about transfer business until the ink on the contract is dry. But such is the confidence that a deal for his long-term target will get done, after last night's Carabao Cup win over Brighton Dyche broke with his own tradition.
Sean Dyche  said "We think that one's there, just dotting the i's and crossing the t's," said the Clarets chief, who first tried to sign Stephens in 2016 only for Brighton to reject SIX offers, with the last being in the region of £8million. Four years on, the Bolton-born midfield man will cost an initial £1million, with add-ons over a two-year contract taking the deal up to £2.5m. He's a player I've liked historically, he obviously fit with the financial thinking at the minute, but he's a player that we do like. He's an experienced player, I've tried to sign him in the past, and I often have stuck with targets I've managed to get here eventually. We wish him all the best when he comes in. It's not done, but it more or less is done. I can't see there'll be anything at this time that will stop it. He brings a calmness, experience, composure, he's been through quite a few managers there so he's had a good experience of different ways of working. Some of our players have been under me for a while, but when you bring in a player, they have different ways of working, so he'll enjoy the group the way our players are bonded, I think he'll buy into all that, so hopefully he'll do well here. We like competitive players, in-house competition, that edge, and he can add to that."
If all goes to plan Stephens could make his debut in Burnley's first home game of 2020/21 against Southampton on Saturday.