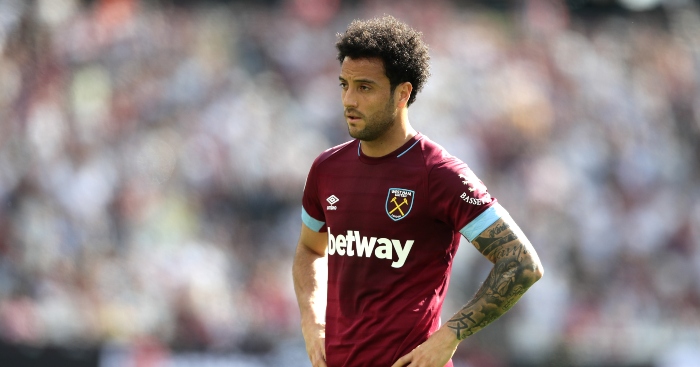 David Moyes has admitted that good performances in the Carabao Cup do not guarantee Premier League game time for Felipe Anderson and Sebastien Haller.
David Moyes said "I inherited both of them, both had big reputations and I think the games that they have played everybody had the chance to see their performances. I've got to say the two of them are great to work with, the two of them are really good lads – I like them a lot. Felipe is a terrific lad, so is Sebastien. But what I want them to be is terrific players every time they play and I want them to make a difference. They were bought by the club to make a difference, one to be a major goal scorer and one to be a major assist maker. I think both in midweek showed a little of that but you have to be doing that regularly and you have to be able to show it in the major games. Both have got a bit of competition to get in the team, Micky Antonio played very well at the end of last season. They [Haller and Antonio] can play together which they did on occasions last season. Seb really only went out of the team because of injury. Suddenly now we have competition for Felipe's place, we're looking for goals and assists from Felipe and to be fair he got a goal in midweek so that was good. He knows he has got terrific speed, I am looking for him to show his terrific speed. I am looking for him to show that he can eliminate players, beat players and then either assist once he has done that or score. Since I took over I think he scored one in my first game against Bournemouth, after that we ran out goals and assists really. I am on his case to do it, we like him a lot and value him and I hope he can find that form again."
Anderson enjoyed an excellent first season after being brought to the club by Manuel Pellegrini, scoring ten goals in 40 appearances across all competitions. 2019/20 was much tougher though as Anderson found the net just once all season and that came in Moyes' first game back in charge at the club. The former club-record signing has been accused of lacking effort when he has been on the pitch as well as generally looking short of confidence after suffering a serious lack of form over the past 12 months.