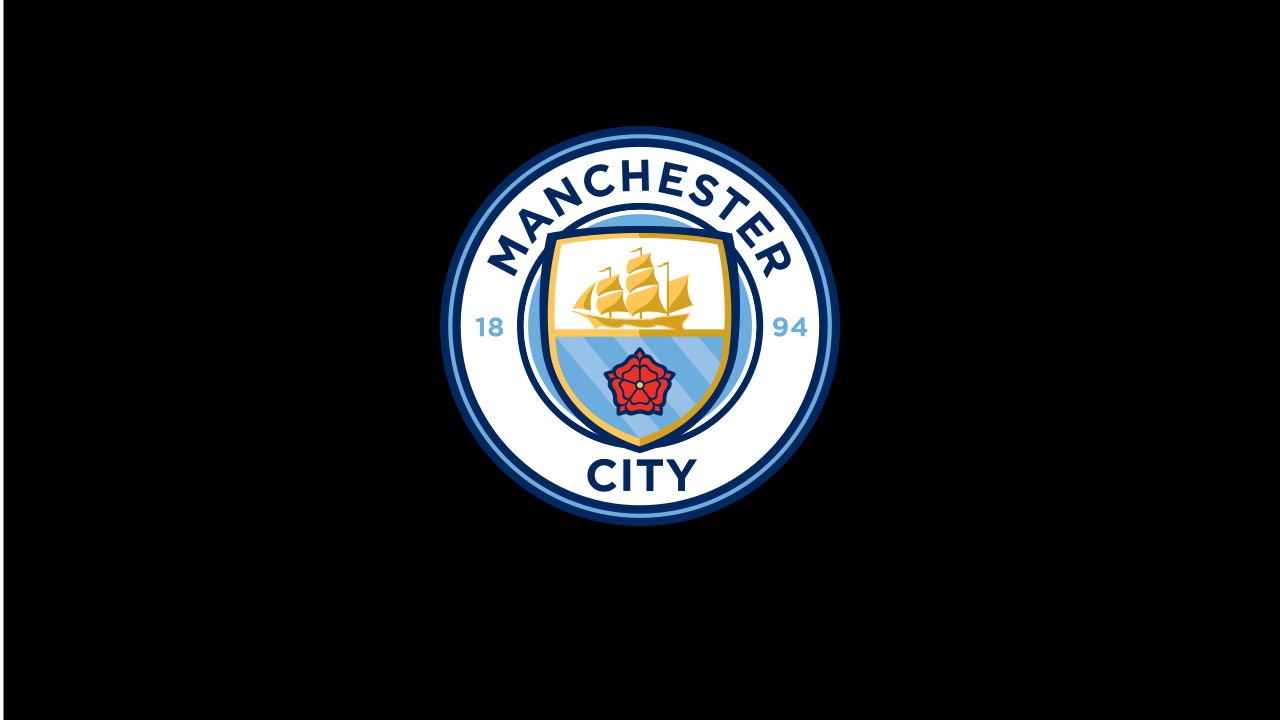 Season Background
Season started with a peculiar background – COVID 19, Maiden championship
Are Liverpool favorites, or a one-season wonder?
Chelsea started with big investment into start young players – Arrivals of Havertz and Ziyech, as well as world-class forward Timo Werner
Manchester United were a different team during the second half of last season after the arrival of Bruno Fernandes
Who will reign supreme in the North London chaos between Arsenal And Tottenham?
Bielsa magic got Leeds promoted with a raw run and hit style of play. Will it fizzle or run in PL
New Arrivals – who will flop and become a hit
Season Summary
Manchester City was a worthy winner, clearly the best team in the country, fifth Premier League title came without too much fuss in the end.
Ole Gunnar Solskjaer deserves credit for steering Manchester United to second place.
Liverpool were unlucky with injuries. But Champions League qualification was the bare minimum and they did it with goalkeeper wonder
In a tight race for Champions League qualification, Chelsea recovered well from its poor showing in the first half of the season under previous manager Frank Lampard. Thomas Tuchel took over with the club in ninth and will be expected to mount a title challenge next season
Most Leicester fans would have taken a first-ever FA Cup win and 5th place before the season, but there will undoubtedly be disappointment it couldn't hang on to a top-four spot. Still, Brendan Rodgers has done a fine job and this must go down as a successful season.
Hammers were expected to struggle again after finishing 16th last season. But David Moyes did a fantastic job and a place in the Europa League is an excellent result for West Ham
This was not a successful season for Spurs. The appointment of Jose Mourinho was a failure and qualifying for the Europa Conference League is a dubious honor. The club is facing big decisions in the summer
Like its North London neighbor, Arsenal requires a rebuild. The club should be challenging for the Champions League places, not battling for a place in the Europa Conference League. No European soccer next season.
Leeds won plenty of admirers with the daring style of play favored by coach Marcelo Bielsa. There were matches were the team looked a little naïve, or perhaps stubborn, in refusing to adapt its style, but a top-half finish is a great result for the first season back in the top flight.
A disappointing result for Everton after a season that at times promised to be a good one. Let down by poor home form (its second-worst in more than a century), the team looked on course for at least a top-six finish but will have another season not playing in European competition.
Aston Villa comfortably stayed up after a decent season including a stunning 7-2 win over Liverpool. Accusations of being a one-man team are unfair, but there's no doubt Villa are a far better side with Jack Grealish in the 11. Should he stay, as looks likely, a top-six challenge could be the ambitious aim for next season.
Plenty fancied Newcastle to be relegated but in the end it comfortably survived. There is a lot of work to do to take the team to a place where fans will be happy, but the most important objective of survival was achieved.
Wolves would have hoped to push for a top-six place but struggled and looked disjointed after a nasty injury to striker Raúl Jiménez. Nuno Espírito Santo will leave the club, with the feeling he has taken it as far as he can. The next boss will need backing in the transfer market for the club to challenge the top six.
Crystal Palace dropped out of the Premier League. Instead, while it wasn't always pretty, it survived with few problems. The club is also searching for a new manager after Roy Hodgson stepped down.
Having finished 11th last season, there was hope Southampton could take the next step this time around. It started well and looked set to challenge for a place in Europe, but the team fell away badly after January. Another season with a 9-0 defeat, this time to Manchester United, is an unwanted statistic.
Overseen by the impressive Graham Potter, Brighton played some great stuff and another season in the top flight is secured. With some better finishing though, a top-half finish would have been possible. Food for thought in the summer
It is no secret Burnley's main goal at the start of each Premier League season is to survive another in it. The club has done that – finishing 11 points above the drop zone – and it will be interesting to see if and how new ownership changes expectations
No other grade would be right for Fulham, which goes straight back down to the Championship. It was admirable the team tried to play an attractive style, yet a lack of quality in the squad is what cost Fulham
After a lack of investment last summer, most (including me) expected West Brom to join Fulham in going straight back to the Championship. Even Sam Allardyce, renowned for helping strugglers survive, couldn't keep the Baggies up. The priority now is to regroup, challenge for promotion again and hope to do things differently next time.
Last season Sheffield United arrived back in the top flight with a bang – playing attractive soccer and finishing 9th. But it has suffered from "second season syndrome" and looked a shadow of the team that did so well a year ago. With Chris Wilder gone, a new strategy is needed to get the club back to the Premier League as quickly as possible.
Season Exits
| | |
| --- | --- |
| Club | Manager |
| Sheffield United | Chris Wilder |
| Chelsea | Frank Lampard |
| West Bromwich Albion | Slaven Bilic |
| West Bromwich Albion | Sam Allardyce |
| Crystal Palace | Roy Hodgson |
| Tottenham Hotspur | José Mourinho |
| Wolverhampton Wanderers | Nuno Espírito Santo |
Key Moments
Alisson Becker was left in tears post-match, but he had every right to open the flood gates when securing Liverpool's Champions League hopes for 2022.During the final seconds of an unfortunate 1-1 encounter versus West Brom, a corner was awarded in what must have been their last chance of the game. Alisson met the ball with his forehead in a moment Liverpool fans probably had not felt since claiming the title during the previous year. A top-four finish for Liverpool was now thanks to this beautiful goal.
Football remains the most popular sport on the planet for a reason, and when push comes to shove, nobody makes this sport more important than the fans.
Aston Villa 7, Liverpool 2  One of the most surprising results throughout the entire English domestic schedule came when Aston Villa treated Liverpool as a lower league calibre of opponent. A truly unforgettable 90 minutes of football action left the entire Aston Villa and Liverpool fan base stunned. The Villains held no remorse towards the Premier League defending champions defeating them 7-2 at Villa Park. It had been a twenty-year wait for Villa to defeat Liverpool on home soil, but the West Midlands side finally removed their jinx in the most assertive form.  Man of the match, Ollie Watkins, sailed three goals past Adrian San Miguel del Castillo to claim his hattrick and well deserved MOTM award.
20-year-old Phil Foden is undoubtedly the standout youngster of the 20/21 EPL season, with a mentor like Pep Guardiola guiding the English star to an unforgettable season. One of his most memorable moments of play was his cerebral performances at Anfield back in February, hitting home the goal that led City to their first victory inside the stands of Anfield since 2003.  Manchester City could well own the hottest footballing prospect on earth, and England fans must be chomping at the bit to witness his skills take place during the Euro 2021 international campaign
Tottenham Hotspur defeat Manchester United 6-1. Who remembers the month of October during the EPL 20/21 campaign? Manchester United was in 15h place, just two positions above the relegation zone, and Manchester City was in 13th. Everton was looking to be a dominant force, and in general, the year ahead was seemingly unpredictable. It could have been a worse time for Ole Gunnar Solskjaer when Tottenham handed the Red Devils a 1-6 defeat inside Old Trafford.  Spurs had not defeated United with such a goal difference since 1932, but an in-form Harry Kane partnered with Son Heung-Min was a deadly force that claimed two goals each. No Premier League Odds could have predicted this outcome.
Two key moments of this season should give football fans a trophy of their own. The big six clubs of England combined with Europe's most enriched clubs attempted to push for a European Super League. However, the overwhelming denial of the idea was quickly put to bed by fan protests. The Super League sideshow could have ruined football as we know it, but fans from all the big six clubs saw their fanbase become disgraced at the idea. With the pandemic restrictions removing fans from the stadiums, perhaps the most unforgettable moment of the entire season was the returning attendance crowds over the past month.
Club results have been proven to take dramatic effect without the presence of fans, and as we take a look back, not on just the Premier League but all of Europe's elite football leagues – the lack of fan presence has undoubtedly taken its toll. The fans provide a passion for the game and an atmosphere that cannot be replaced.
Season Timeline
West Ham has unveiled a commemorative home kit for their 125th anniversary that will be worn throughout the 2020/21 season. The Hammers are fighting to retain their spot in the Premier League for their anniversary and have now given the first look at the smart kit they will be wearing next season. The club says […]
June 29, 2020
July 8, 2020
July 9, 2020
July 10, 2020
July 12, 2020
July 12, 2020
July 18, 2020
July 18, 2020
July 18, 2020
July 18, 2020
July 24, 2020
July 25, 2020
July 27, 2020
July 29, 2020
August 5, 2020
August 5, 2020
August 6, 2020
August 7, 2020
August 7, 2020
August 10, 2020
August 10, 2020
August 11, 2020
August 11, 2020
August 11, 2020
August 11, 2020
August 11, 2020
August 11, 2020
August 12, 2020
August 17, 2020
August 19, 2020
August 20, 2020
August 20, 2020
August 21, 2020
August 21, 2020
August 21, 2020
August 21, 2020
August 22, 2020
August 22, 2020
August 24, 2020
August 25, 2020
August 25, 2020
August 26, 2020
August 26, 2020
August 28, 2020
August 30, 2020
September 2, 2020
September 2, 2020
September 2, 2020
September 2, 2020
September 2, 2020

Recent Posts
Jurgen Klopp says he is unconcerned about his Anfield legacy as he aims to...

Harry Maguire has made it clear he doesn't want to remain a bench warmer...

Erik ten Hag insists there is still plenty of room for improvement from Antony...

Captain Harry Maguire hailed teammate Casemiro after he scored twice to help Manchester United...

Nathan Ake still believes that Manchester City have the Premier League title race in...