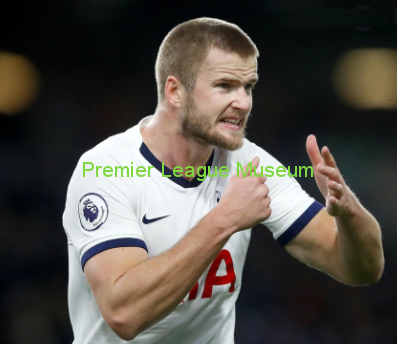 Tottenham Hotspur star Eric Dier has revealed that he is happy to have committed his future to the North London club after signing a new deal at the Tottenham Hotspur Stadium on Tuesday. The England international, who joined Spurs from Portuguese giants Sporting Lisbon back in August 2014, has committed his future to the club until the summer of 2024, putting pen to paper on a new four-year deal. With his future now sorted, the 26-year-old is looking forward to getting his head down and making a name for himself in this exciting new venture that Spurs are set to go under Mourinho's guidance and, most likely, in a new position.
Eric Dier said "That's the way I feel about it, I feel like that 20-year-old when I first arrived. That's the feeling I have right now. I feel like I'm at the beginning of a new journey. It's a massive thing for me to be playing in a position I want to be playing and for the manager to be here as well, those were two really important things for me in making this decision. There have been many obstacles this season, right from the beginning. It's been very difficult for everyone in different ways with everything that's happened. Hopefully in that final game against Crystal Palace we can get the win and be in Europe next season, start with a clean slate and try to achieve the things we want to. I'm really happy to continue here and happy to commit to this new journey we're on now with our new manager. I was a young boy then, I never expected to have the season I had in that first season, but things went as well as they possible could have gone, I was nervous at the time, I didn't really know what I was coming into, didn't really know what to expect, so I was very happy with how that went and with how most things have gone since then. It's crazy to think that I've been here for six years now, but I've enjoyed it a lot, all my time here. It's been fantastic to work under the manager I was working under, and the manager I'm now working under."

Donate to Premier League Museum
Recent Posts
Ralph Hasenhuttl handed Nathan Tella his inaugural Premier League start for Saints at Leeds...

Eric Dier says he is happy with the level of the majority of his...

Sam Allardyce will be hoping that injuries within his West Brom squad will be...

Mikel Arteta says he is happy for Dani Ceballos after Arsenal scored a late...

Ole Gunnar Solskjaer is confident Shola Shoretire will still be in and around the...
Leaderboard
Leaderboard is empty