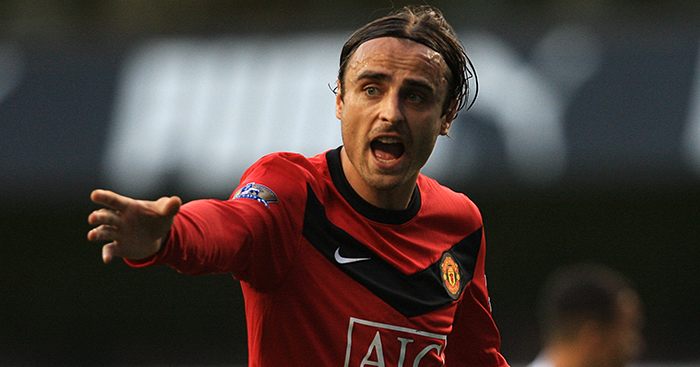 Dimitar Berbatov believes Tottenham forward Harry Kane will have a decision to make if he keeps being made to chase defenders. Kane has been linked with a move away from Tottenham in the next transfer window, particularly after he did not rule out a move away when asked during lockdown, if the club did not progress in line with his own ambitions. The former Tottenham and Manchester United striker talked about what it feels like for a striker to play in a system where the attacking chances they get are limited.
Dimitar Berbatov said "Friday wasn't a good game for Harry Kane, but it was his first game back after a long injury so you expect something like this to happen, If it happens regularly, like in the next game and the game after that, then you are right to have concerns over Kane, but I don't think that's the case, he is a world class footballer. I've seen people mention when Spurs are playing more defensively Harry Kane doesn't make the same impact that people expect, he doesn't score as much and he doesn't get many opportunities on goal, that is always going to be the case when you play defensively.As an ex-striker, I always hated it when we played a bit more defensively at Spurs or Fulham, at United we didn't really play defensively.I hated it because you're behind the ball, you need to run from place to place covering the defenders, it was a nightmare and I hated it. As a striker, you want to have the freedom to explore, to shoot and score, sometimes though it is what it is."
Berbatov also spoke about the style of Jose Mourinho's Spurs and what that means for Harry Kane going forward.
Dimitar Berbatov said "Spurs have their manager and he decides what approach they take, that will probably depend on which team they are against, sometimes it will be more defensive and sometimes it will be more open. If it is more defensive, then as a striker it will be irritating because you want to attack and if you are defending all the time then it will affect your game, your mood and you mind. I have spoken many times about Harry Kane's situation, if he should stay or go, it is his decision to take but if they are playing more defensively and he doesn't get many opportunities to score then it will definitely be on his mind and he will have a decision to make, if he doesn't score the media and the fans will be on his back. Defending starts with the strikers, don't get me wrong, look at Liverpool and how well they have done this year, their strikers are really aggressive and always pressure defenders, but if you are defending behind the ball from the first to the last minute of the game then strikers won't enjoy it and they will lose their appetite for the game, it won't be enjoying to play football. Of course. you need to defend as a team, but to do that every game won't sit well with any striker in the world, trust me."