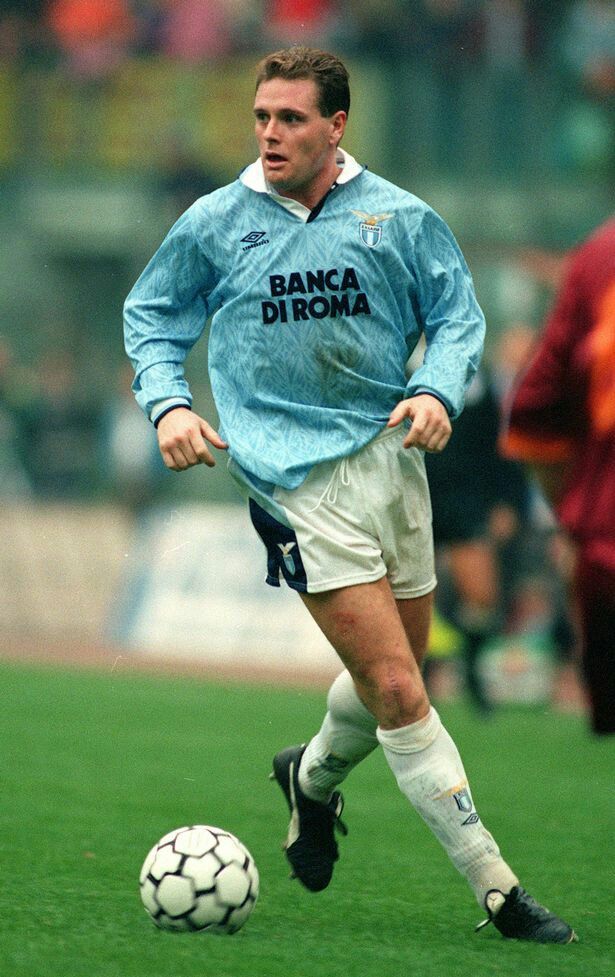 Former Claret Tony Grant says it was "an honour" to play alongside Paul Gascoigne during his time at Turf Moor. Grant – who made more than 100 appearances for Burnley – shared the dressing room with the England legend in the final weeks of the 2001/02 season.
Tony Grant said "Gazza was my idol. He was everyone's idol growing up in a certain era. In my opinion, he still is the greatest player in the last 30/40 years we've produced. It was just an honour to spend time with him, to train with him, to talk with him. I've only got good words for Paul Gascoigne. Everyone had their ups and downs with Stan because he wore his heart on his sleeve, He's quick to put an arm round you and quick to tell you off, but deep down he's a really good fella. Away from football, he's a guy you'd like to class as a friend – someone you respect. There was a lot of love between the players and Stan."
Grant also spoke about how much he admires and loves Burnley even today.
Tony Grant said "I've got a big love for Burnley, I was there for four years and it was a big part of my life. I think they're doing great. The club is built on the team and you can see the honesty in all the players. The standout player is probably young Dwight (McNeil). I saw him coming through a few years ago and thought he had something. But he's actually kicked on a lot more and looks like a player who can go all the way."