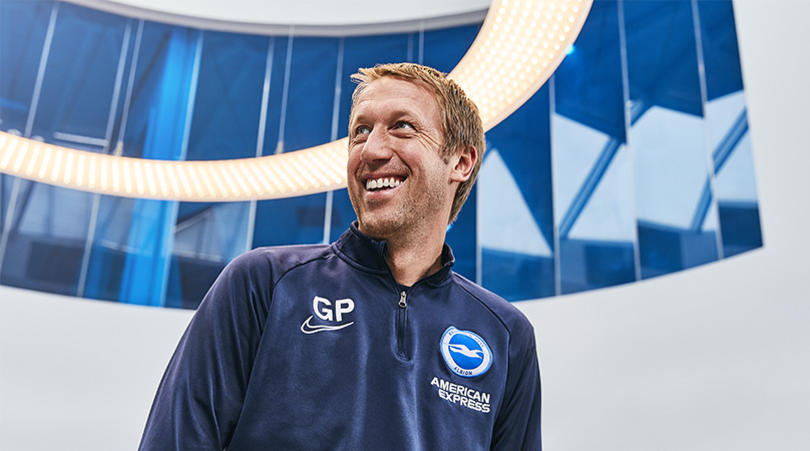 Brighton is two points above Watford and West Ham. The Hornets and Hammers find themselves in one of the strangest positions as the two clubs are tied on points and can only be differentiated by goal difference. They are just ahead of AFC Bournemouth who are in relegation zone but are tied with West Ham and Watford on points.
Brighton and Hove Albion:
Position:  15th (29 Points)
Season before lockdown: Bright start for the Seagulls was soon overshadowed by dipping of form in the second half. The forced off season break came at the right time. Brighton had an opening day win over Watford followed by a 3-0 against Spurs in October. The Seagulls went to Emirates and won, their first win against top 6 away in top flight. But they haven't won a league game this year, their last win was the last game of the previous year in the south coast derby against Bournemouth. They have been a very open and transparent club during COVID-19. CEO has done a weekly zoom press conference along with Technical director Dan Ashworth and Coach Graham Potter as well.
Positives: Graham Potter, coming from Ostesund & Swansea and replaced Chris Hughton. Finished 15th and 17th. New way of playing, want to be a long term top 10 club. 13 games into the season Potter was awarded a new 2 year deal on top of the 4 years. Their faith in Potter is a huge driving force. Aaron Connolly fit again after ankle surgery, Shane Duffy is omnipresent.
Concerns: Glenn Murray not wanting to play, a tough schedule includes Arsenal, Manchester City and United, Liverpool and Leicester. The project can quickly be derailed if they go down.
Remaining PL Fixtures: Arsenal(H), Leicester(A), Manchester United(H), Norwich City(A), Liverpool(H), Manchester City(H), Southampton(A), Newcastle(H), Burnley(A)
West Ham United:
Position: 16th (27 Points)
Season before lockdown: The Hammers sit 16th in the table with better goal difference compared to that of 18th placed Bournemouth and 17th placed Watford. However, David Moyes will be itching to save the season for himself and club after the management appointed Moyes, sacking Manuel Pellegrini.
Positives: The only positive news for the Hammers is Tomas Soucek, loaned from Slavia Prague, has agreed to stay with West Ham until the season is concluded. Individual performances from Felipe Anderson, Sebastien Haller are noticeable and these stars must keep performing if West Ham wants to hang in the Premier League.
Concerns: Despite having no fresh injury concerns, West Ham have their fair share of contract issues with the players. Jeremy Ngakia had publicly stated that he is not penning a deal until the season is over. On the other hand, Issa Diop has set his heart with a move to North London.
Remaining PL Fixtures: Wolves(H), Spurs(A), Chelsea(H), Newcastle(A), Burnley(H), Norwich City(A), Watford(H), Manchester United(A), Aston Villa(H)
Watford:
Position: 17th (27 Points)
Season before lockdown: Watford were the initial strugglers in the league finding themselves in the table's bottom. However, the appointment of Nigel Pearson as their manager has worked wonders for them and since then, they have risen to the 17th place. Though, it is not the safest position for the side, hope rides high among the squad that they can come out of the relegation battle with all smiles.
Positives: Watford have the distinguished achievement as the only winners against Liverpool in the ongoing season. Nigel Pearson gives hope that they can engineer the impossible and survive the drop.
Concerns: However, the club had its one of the players affected by the novel coronavirus. Also, the club has five home games out of nine games in the Premier League and are the worst affected by playing the closed doors. Andre Gray, one of the players, has warned his side and has demanded a string of best performances to avoid the drop.
Remaining PL Fixtures: Leicester City(H), Burnley(A), Southampton(H), Chelsea(A), Norwich City(H), Newcastle(H), West Ham(A), Manchester City(H), Arsenal(A)