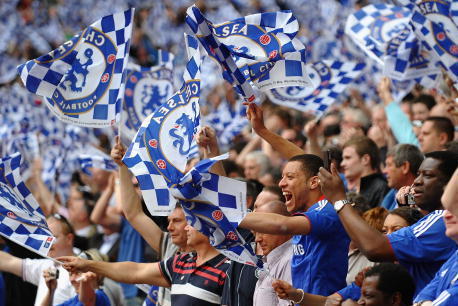 The top three are very unlikely to change but the fourth spot which is the last Champions League spot is a race wide open and a number of teams are in the hunt. Chelsea currently occupies the fourth spot but Ole Gunnar Solskjaer's Manchester United and Nuno Espirito Santo's Wolves also fancy their chances.
Chelsea:
Position: 4th (48 points)
Season before lockdown: Frank Lampard's side had thumped Everton just before the season stopped and got past Liverpool in the FA cup to reach the quarters. Lampard's young team has done brilliantly this season and after a dip in form at the start of the year they were looking like getting back to their best. After losing Eden Hazard and having a summer transfer ban and a new manager, they have done brilliantly this season and likes of Christian Pulisic, Mason Mount and Billy Gilmour are going to be huge assets next season. However, this young side couldn't keep their temperament in the Champions League as the Blues are almost knocked out of the competition after losing the first leg of the Round of 16 to Bayern Munich at Stamford Bridge.
Positives: Young team with determination and firepower to challenge the strongest forces, Jorginho coming out of the Saari shadow and a solid foundation year with impressive results. Timo Werner and Hakim Ziyech are set to join the Blues next year but the buzz has injected a sense of positivity in the squad and among the fans. Really good platform this year with young players and a trophy this season would put this young team ahead of schedule in their pursuit for titles a couple of years.
Concerns: N'Golo Kante's fitness remains to be tense situation and Lampard needs to remain cautious or else he may lose him to injury for a long time again. Chelsea's fixture list poses tricky challenge as well, as they play four of the remaining games against the current top seven. Chelsea will also have to worry about their out of contract players and out of favour players. It will be interesting to see how focused and motivated are they to perform. With Manchester United and Wolves right behind their tail, the London based outfit can't afford any slip ups.
Remaining PL fixtures: Aston Villa(A), Manchester City(H), West Ham United(A), Watford(H), Crystal Palace(A), Sheffield United(A), Norwich City(H), Liverpool(A), Wolves(H)
Manchester United:
Position: 5th (45 points)
Season before lockdown: The break came at probably the worst time of the season for MUFC. The Red Devils were on an 11 game unbeaten run with seven victories across all the competitions with 29 goals scored and 15 different goal scorers and only conceded twice in that period. They are just three points off Chelsea in fifth and on the form they were in, they would have backed themselves to get the fourth spot. The arrival of Bruno Fernandes and Odion Ighalo changed the mood at the club which was extremely toxic in the winter. Considering that United are still in FA cup and Europa League they will fancy their chances for a top four finish and a trophy which would seem like a successful season at Old Trafford especially after where they were at the start of the calendar year. Calls of Ole Gunnar Solskjaer's job being under threat and the looming shadow of Mauricio Pochettino seem like a thing of the past.
Positives: Marcus Rashford and Paul Pogba are back to full fitness. Arguably the easiest run in the league with only Spurs, Sheffield United and Leicester left to play from the top 8 clubs. Large squad will be a bonus considering the new substitution rules. Youngsters like Angel Gomes, Mason Greenwood, Tahith Chong will be beneficial to the team as the FA have allowed 5 substitutions per game.
Concerns: Still in three competitions (Europa League, FA Cup and Premier League) and potentially will have to play 18 matches in the next two and a half months. David De Gea's form has been a cause of concern, he will have to step up if United want to make this a successful season.
Remaining PL fixtures: Tottenham Hotspur(A), Sheffield United(H), Brighton and Hove Albion(A), AFC Bournemouth(H), Aston Villa(A), Southampton(H), Crystal Palace(A), West Ham United(H), Leicester City(A)
Wolverhampton Wanderers:
Position: 6th (43 points)
Season before lockdown: Wolves had a couple of draws in the Europa league and league against Brighton before the lockdown was announced. The team only won three out of their previous nine games and the effect of a long season was taking its toll. It's been a marathon season for Wolves, they started in the Europa league qualifying stage in last July against Irish side Crusaders. They played 6 qualifying and play off matches then and have already played 48 games this season. They are still in Europa league and have a reverse fixture against Olympiacos. They have managed impressive results against big sides in the league and that is the reason why they find themselves in the hunt for Champions League football. In many ways, Leicester City and Wolves are being termed as the new elite outside of the Top six.
Positives: Nuno Espirito Santo, the manager of the team is the Kryptonite. His friendship with super-agent Jorge Mendes and the team that he has built has done wonders. Raul Jimenez, Joao Moutinho, Ruben Neves, Matt Doherty and Rui Patricio have been great but the emergence of muscle man Adama Traore is a huge bonus. Nuno's ability to keep his team fighting and punch above their weight, especially against big teams is a plus. So a break came at a perfect time which allowed the squad to re-energize and be battle ready for Project Restart.
Concerns: Fixture congestion could be an issue, their problem has been breaking down the teams that don't really have an affinity to the ball. Wolves are one of the most lethal counter attacking sides but their weapons often prove ineffective while playing lower table sides. The Molineux tenants play a lot of dogged bottom half teams in the remainder of the season. Not having vociferous fans at Molineux will also hurt the spirits of Nuno and his troops.
Remaining PL fixtures: West Ham(A), Bournemouth(H), Aston Villa(A), Arsenal(H), Sheffield United(A), Everton(H), Burnley(A), Crystal Palace(H), Chelsea(A)