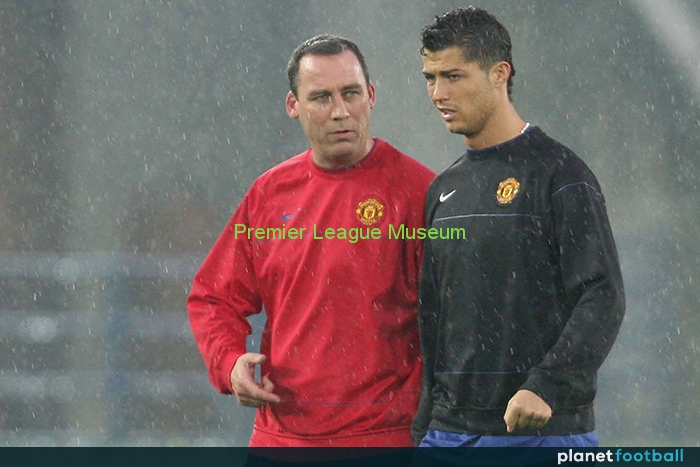 Rene Meulensteen has been given the time to look back and truly appreciate the unique experience of working under Sir Alex Ferguson at Manchester United. The former United assistant coach and Fulham manager for a short while is now an assistant manager with the Australian national team, a job he's been forced to undertake remotely over the past three months having been locked down in his north-west UK home. The situation has brought him perspective, as the 56-year-old looks back on his six years as a first-team coach at Old Trafford between 2007 and 2013, a time when United – as their supporters like to sing – won the lot.
Rene Meulensteen said "It was just a special time in general, It was almost a unique scenario that we had. You're working with someone who had vast experience, someone who knew what it was to create a winning formula. The key was to maintain it and keep the squad up to a certain standard. Sir Alex's expertise and experience shone through on a daily basis and you picked up so many things. The way he thinks about football, the way he thinks about managing games, the tactical changes you can make and the way he speaks to the players around the training ground, he made everyone feel important and that they were contributing to what we want to achieve. There was no jealousy or egos. It's hard to replicate that in football. I remember having a cup of tea with the manager not long after he retired and I said 'there was not one single day that I travelled to Carrington and felt under stress, or anxious about something'. That says a lot about the way Sir Alex Ferguson man managed the situation and all the people. Because we know about the demands at Man United, which is to win, win win. And there could be plenty of stress, but he managed that so well and that was unique. When everyone pulls in the same direction, it's quite easy. We expected those players to be world class performers every single game they played and they expected world class support, with the training sessions we put on, the recovery, the medical department and everything. It was just an absolute delight to work with so many motivated and highly-talented players."
And for Meulensteen and his fellow United coaches, the parting of the ways in 2013 is a particular sour memory. Ferguson's shock resignation in May that year meant the majority of his backroom team departed as well. It was a situation that Meulensteen believes could have been managed much better by the club, with those mistakes exposed in the years since with United struggling to match the legendary Scot's on-field achievements under David Moyes, Louis van Gaal and Jose Mourinho.
Rene Meulensteen said "I wasn't aware of it, like many others and then obviously the news broke,I still remember getting text messages from somebody saying 'it's true' and I still had no idea what he was on about. Then obviously we got pulled in the next day, think it was a Wednesday, and the manager told us that he'd made the decision to retire at the end of the season. Yeah it did come as a bit of a surprise, because not long before that we'd sat down with all the staff discussing the new pre-season. And I was fully focussed on the day-to-day of the job. And it's easy to say in hindsight that things could have been done differently, but you would think, for a club the size of Manchester United, that they would have thought about it thoroughly to have a really good contingency plan in place. Could it have been done differently with phasing his resignation in over the period of one or two seasons? There were to ways to manage it from my perspective. One was to do it from within and make Sir Alex very much a part of his own departure and look inside the club that he thought could be brought to the fore over time. That would have meant you kept the same culture and use people who understand the philosophy, and keep the stability and continuity of the club. That was one track they could have gone for. The other track was bringing someone in from outside, which means change and almost certainly means it will have an effect on the club."