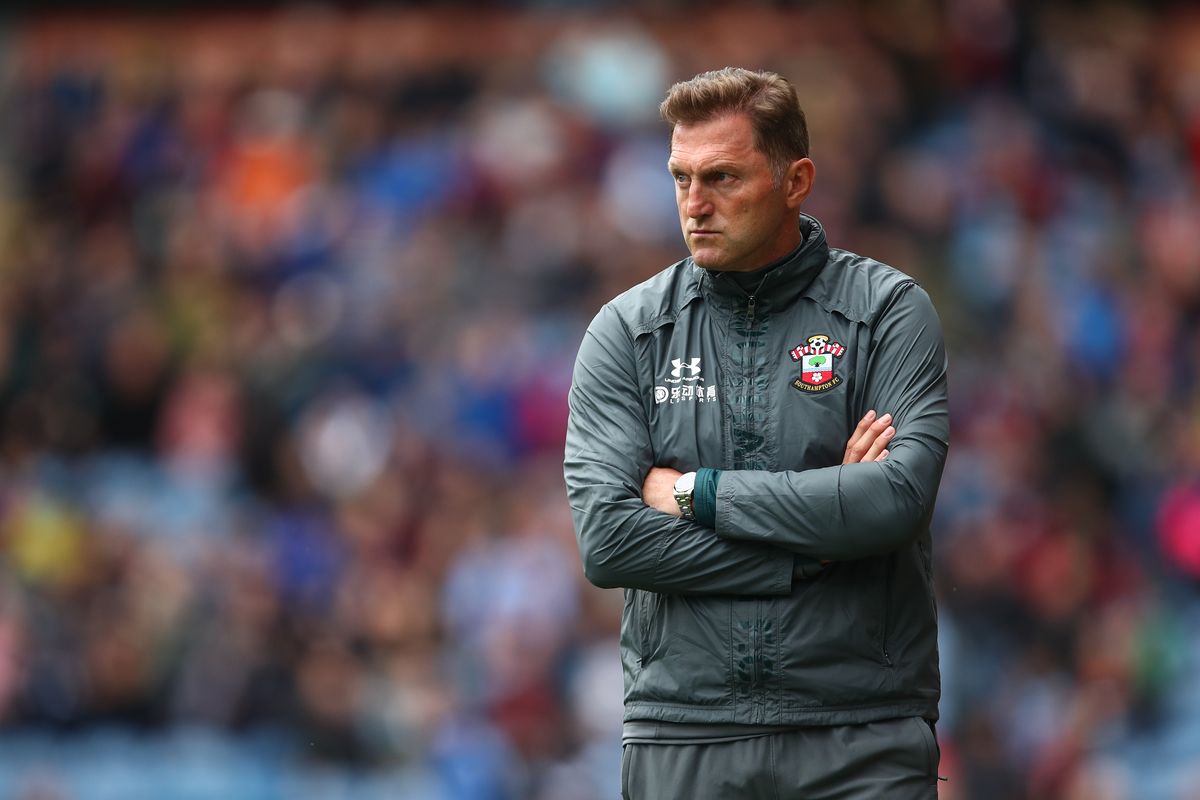 Ralph Hasenhuttl admitted creating the SFC Playbook was a 'huge project' but it's one that he hopes will benefit the club in the years to come.
Ralph Hasenhuttl said: "It's something of a literary for the whole club and all the teams because we want to implement our philosophy. With this playbook, we want to develop the coaches and the teams. It's a huge project. When I was in England we tried to work together with all the coaches and now in the last weeks, we have been trying to sort out the videos we need for this book. It's more about our philosophy and the four phases of our game: with the ball; against the ball; and playing and using the ball. We want to implement all the behaviours for every position with text, animation and video clips. We have more than enough video material and it takes a lot of time to select them."
Hasenhuttl, along with his analysts, spent hours compiling the archive and the Austrian admits he was incredibly picky when it came to selecting the right material from the archive.
A project like this, when the season is in full swing, would take months due to the intensity of a Premier League season. But the coronavirus pandemic has led to people across Europe, and the rest of the world, being asked to remain indoors to halt the spread. Although Hasenhuttl's in Munich, Germany, where they are easing lockdown restrictions, he's also had to stay inside. And it's this time the Austrian is thankful for because it allowed him to finish the SFC Playbook which he hopes will also benefit new signings.
Ralph Hasenhuttl  said  "The most difficult thing of this project has been selecting the right video clips because you want to have the right scene and I have been very critical that we only use the perfect scenes. For example, when we sign a new player in the summer or when a youth player is fresh, they must have very detailed and clear instructions to act upon. This is the only way to implement the philosophy and it's been a huge project, but we had a lot of time to do it and that is a good thing."
Hasenhuttl hopes it will also mean that when youngsters arrive into the first team they are ready to play from the get-go. The Austrian hasn't been scared to give youth a chance since arriving at Saints, having played the likes of Tyreke Johnson, Yan Valery, Callum Slattery, Will Smallbone, Jake Vokins and Marcus Barnes. However, of those players listed above, Barnes, Johnson and Slattery have all been sent out on loan after struggling to make an impact in the first team. Because of this, Hasenhuttl wants the SFC Playbook to increase their chances of hitting the ground running.
Ralph Hasenhuttl  said  "We need to bring players up to us and for it to not be that different from how they were playing with the Under-23s. It will also help them get less nervous because the philosophy will be the same. It will make it a lot easier for them to take a step into the first team. A lot of things have happened since we last saw each other and nobody knew how long the break will take but we can hope that it will be coming to an end. It was a very tough time for everybody, although it's not like we don't have enough to eat. It still feels difficult if you are shut down completely and cannot work or do anything. I have been in Germany for a few weeks with my family and children and we are trying to enjoy the time together. There has been a lot of cooking, a lot of eating and a lot of work inside the house and out in the garden. It is also a different time but it's enjoyable. We have a little bit more time, I'm lucky that we have a garden here, but we can also go out and ride the bikes if we want. I'm not able to play tennis or anything like that. The shops are going to be open now, but you have to wear masks everywhere. The people have been very disciplined and are trying to stay focused on the rules."
The Saints manager returned to Munich, Germany to be with his family during the lockdown and has remained working tirelessly behind the scenes. As well as scouting potential transfer targets, the Austrian has been busy developing a coaching and playing style blueprint for the club's academy – although he hasn't managed to escape the DIY work!