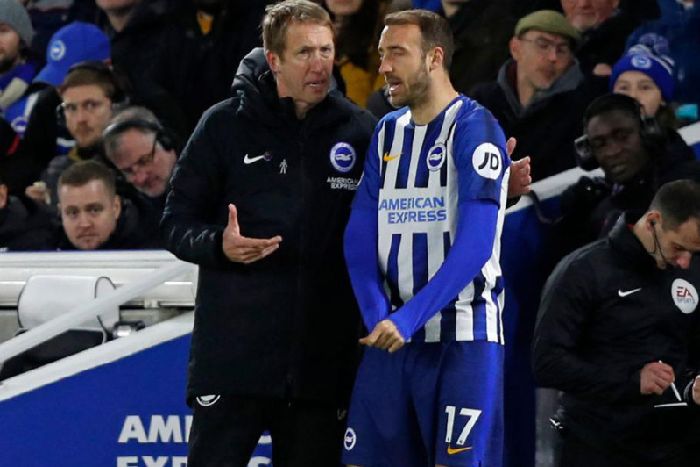 Albion's battle-hardened professionals can handle a pep talk when it is called for. They will have had a few in their time when things have not been clicking on the pitch.
Glen Murray said: "I think there was an un-needed pressure because us as a group in Brighton had already made an initial donation. We were already in talks with the club among the first team about a secondary donation and we were also in talks as Premier League captains about the #PlayersTogether fund. The really frustrating thing with Mr Hancock's press conference is it looks like we have reacted to his comments, which we haven't at all. We were always willing to do this but these things sometimes take a bit of time. Maybe we are an easy target but I think it goes unnoticed how much footballers do in not only in their local communities, sometimes in other countries. We have got a lot of foreign players in the Premier League and we welcome those guys because we want to watch the best football that is out there, week in and week out. Sometimes the funds end up all around the world but they go to good causes. I know Mesut Ozil does a lot, Sadio Mane does a lot, in the past I know Didier Drogba has done loads. They are three off the top of my head who have been well-documented but so much more goes un-noticed. I can remember visiting local schools to drum up more support. Brighton had lost a generation of support to the bigger London clubs, Premier League clubs. Every single first-team player was given a school we would attend on a weekly or fortnightly basis. It is just great to see what it has become now. It is good to see young boys and girls with Brighton shirts on around the city and how well we have done as a club. We want to keep that level of commitment and to keep in touch with our local fan base and supporters. We feel we still are a club who represent not only Brighton and Hove but also Sussex. I was really bowled over. Everyone was really for it. It's literally just a message in a WhatsApp group and I just got a lot of thumbs-ups back. I think it shows what a good group of players we are, not as footballers but as people."
Glenn Murray believes that delivered from Westminster to footballers in general – including the Seagulls squad – was untimely and unnecessary. He was happy to point out the Premier League was doing its bit in the Covid-19 crisis before being urged by health secretary Matt Hancock to "play their part".