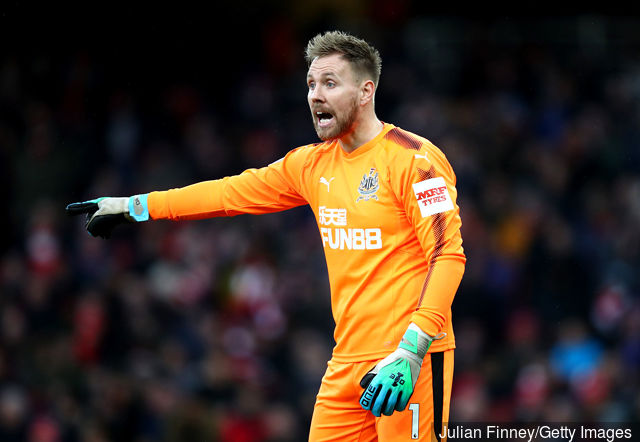 A Newcastle United player has thrown his support behind a local good cause during the coronavirus crisis. NUFC goalkeeper Rob Elliot has now teamed up with local businesses to help them keep supporting the children who need it most. Rob's children attend Kinder Castle nursery in Tynemouth but like all schools and nurseries, they are currently closed. Owner Lucy Craigtold parents to keep their fees in the coming months and their child's place would be there when they needed it again. But Rob wanted that money to go somewhere useful as he didn't need it himself. After speaking to Lucy, they came up with the idea to donate it to the Sunshine Fund every month for three months to ensure the charity gets as much money as possible during this desperate time. Lucy has said she will match Rob's donation so the fund will now get a guaranteed £2,100 a month to change the lives of children who desperately need help.
Rob said: "When Lucy kindly told all parents whose children were not attending Kinder Castle to cancel their monthly fee payment, I really didn't want to do that and wanted the money to go to good use. After a chat with Lucy we discussed The Sunshine Fund and their struggles and decided this is one North East charity who really needed our help. By Lucy matching my monthly nursery fees , vulnerable families and children can now benefit from our pandemic donations and we really hope it will make a difference."
The Rainbow Song can be downloaded from, and donations made at, www.rainbowsong.org
The current pandemic has wreaked havoc on all charities including the Sunshine Fund. The fund work tirelessly to provide specialist equipment for disabled children in the region but have seen all of their fundraising events cancelled and are struggling for donations. The specialist items such as beds or baths can cost thousands of pounds and are often not available on the NHS but they are vital for the families to keep their children happy and safe.