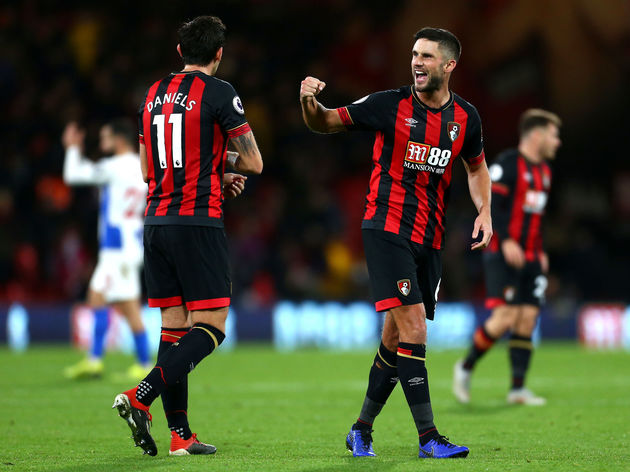 https://www.bournemouthecho.co.uk/resources/images/11286500/
Two months have passed since Andrew Surman made just his second Premier League start of the season but the controversial clash with Burnley now seems a distant memory. Cherries went on to complete two more Premier League matches with a draw against Chelsea and defeat at Liverpool before football came to a halt amid the coronavirus pandemic. Experienced professional Surman, like players up and down the country, is now weeks into life away from the rigours of the top flight and tough sessions on the training ground. Cherries' stars have not been slow in embracing creative ways to occupy themselves during the 'lockdown'. From Philip Billing representing the club in an online FIFA tournament to Charlie Daniels attempting to learn Italian, the range of hobbies on offer spread far and wide. However, the Johannesburg-born talent Andrew Surman admitted filling his free time at home had not been as a challenging as some people might think.
Andrew Surman said "It has been tough to be honest. I have missed going into training every day and not being around the lads and not running around enjoying my job but it is just a change of mindset. You still have to stay focused because if they do decide to finish the season then you need to make sure you are in the right frame of mind. I have just switched my mindset a little bit to make the most of spending time with my family. I have three young children, so it has been nice to spend some quality time with them and my wife. We are extremely lucky because we have got a garden. I know a lot of people haven't and it must be extremely difficult for people who feel a bit cooped up. My wife volunteered with the Coop and does deliveries around Warsash for the elderly and she finds a lot of people say they feel really lonely – they just want some human contact. It is tough for people. I still count myself as lucky. We are still able to get outside. I have three kids to distract me, so I am lucky in that sense. I have got into a bit of cycling because it is the only way to get out of the house," said Surman. If I didn't have three kids, I would look to add another string to my bow but it is difficult because you spend most of your time trying to make sure they are occupied, they are having fun and they are not getting too stressed with the situation. I haven't quite managed to add anything to my bow yet apart from working on my right foot in the garden – that is about it but I think that is a lost cause anyway. It is a lot more difficult to keep yourself motivated because when you can't see an end in sight it is challenging but it just comes down to personal motivation. You have to motivate yourself to get up and do it to be in the best shape when you come back because the problem is you can't risk taking your foot off the gas as when you come back you get found out. With the intensity of the Premier League being so high, everyone has to keep a base fitness, so when they come back they hit the ground running. It is not too hard for me. I have had to convert my garage into a makeshift gym because I haven't had access to a gym or weights. The problem is everyone is trying to get hold of gym equipment at the moment because everyone is at home and thinking they need to stay on top of things but that has been okay. I didn't realise how much stuff I had in my garage. I have cleared it out about three times to make space for stuff. It is a bit tight in there but it works."
Uncertainty remains over when, or even if, the Premier League season will resume. With nine matches remaining, Cherries sit 18th on 27 points and in the midst of the relegation scrap.
Source:
Leeds United Daily news -  Prashant Ahuja - -