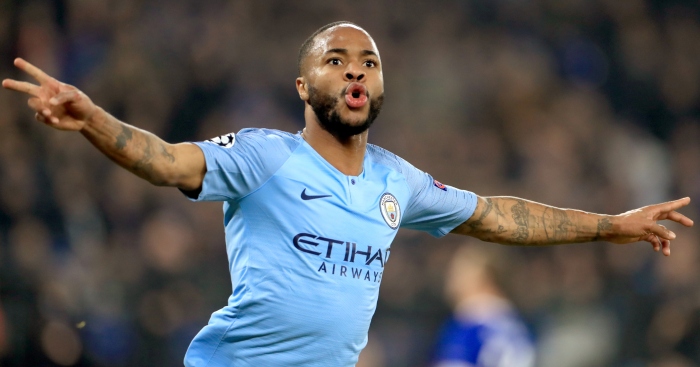 Manchester City star Aymeric Laporte has issued a defiant message to fans about winning the Champions League and the FA Cup while admitting that Liverpool is probably too far ahead of Pep Guardiola's side in the Premier League to catch up.
Aymeric Laporte said "We have to look positively, If we look at the Premier League, we know it's difficult or impossible to get it. But we have two other competitions to fight for, and we will fight until the end to try and win these trophies. You think about [Liverpool's lead] but we have to focus on ourselves, and what we do and try to do the best we can. Personally, I got injured for a long time this season which was a bad thing for me and the club as well. Now we have to be focused on the next steps and we will see what happens."
Laporte has missed the majority of this season with a knee injury he suffered in August. He did make his comeback last month but has struggled once again to stay fit and has been out for the last three weeks.
---
With the coronavirus crisis escalating, Manchester City is still planning to stage Champions League clash but anyone unwilling to go can get their money back. The Blues have already told a "relatively small" number of supporters that they can have their money back after fears were expressed about going to the last-16 second leg, next Tuesday.
City has confirmed that they have had several requests from people not happy with attending the game next week – and say it is club policy to refund. As things stand, Saturday's league game against Burnley is also set to go ahead, although the club is waiting on the government or the Premier League to take a lead. There has been at least one case where a fan with a ticket for the Real game was told he could not have a refund, but the club says that was a mistake and he has since been offered his money back.
Despite no official announcement from UEFA, Spanish or English authorities about the game's status, there are wide speculations in the media that the second leg of the round of 16 tie between Manchester City and Real Madrid is likely to be postponed.
---
Pep Guardiola has insisted that he never thought about stopping Mikel Arteta from becoming the manager of Arsenal. Arteta became Arsenal's manager last year after spending some time as the assistant manager to Pep Guardiola at Manchester City. There were reports earlier on that Manchester City were unhappy to lose his services and that Guardiola would have preferred for him to wait and join Arsenal at the end of the season.
Pep Guardiola said "It happened in the past with my colleagues and my assistants, I never said, say or will say what they have to do. They have ambition, professional ways, families and everything. So what I said to Mikel is: 'Do you want to do it, do you feel it? Then you have to do it. He loves Arsenal, he was there many years. It was a dream from day one to come back there, this challenge came and he had to take it. I would not be the guy to say 'no, no you have to stay'. I don't believe that, I don't like that. The opportunity came and he took it." 
Arsenal and Manchester City were set to meet earlier this week but the match was postponed since some of the Arsenal players had met the owner of Olympiacos before their Europa League round of 32 tie who was later found to have been tested positive for Coronavirus.
---
Raheem Sterling has told his former club Liverpool to expect a reaction from Manchester City next season as the Merseysiders close in on their first Premier League title.
Raheem Sterling said "I wouldn't say we let it (the title) go too easily. In our first season [winning the league under Pep Guardiola] we scored a lot of late goals and we kind of built momentum throughout the season and this season we've had little decisions that go against you. They (Liverpool) have been consistent and we've been slacking and we haven't kept our standards that we know we can keep. From now until the end of the season we need to try and win every single game and whatever happens, happens. We won the league twice in a row. They're winning the league at this moment in time but I'm pretty sure, come the end of the season, when our boys go away and come back again, we'll be very hurt – if they do pick up the league –  and we'll be up and running next season, for sure."
The loss of form from Sterling has also been one of the main reasons City have not been able to compete with Liverpool in the league. After having a spectacular start to the season his form has dipped massively. He has now failed to score for 11 games running in all competitions.