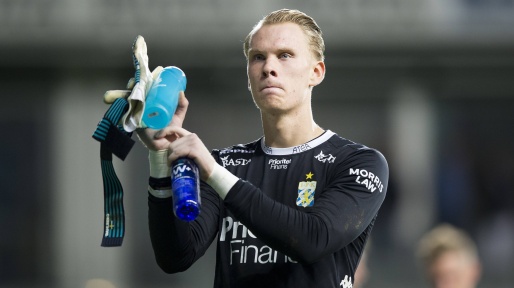 Watford has decided to take additional measures to minimise the potential of coronavirus spreading and have instructed the first team and the coaching staff to take appropriate measures for the same.
Nigel Pearson said "The players are always keen to give their time when they can, but this is a sensible measure so I trust our supporters will respect this request,"
The club has asked the supporters' in refraining from shaking hands with players, asking for photos and selfies etc. until further notice. Extra measures are currently in place in relation to training ground access, while staff based at the stadium and elsewhere have been briefed following the most recent UK government advice. Additionally, the Premier League confirmed yesterday that the fair-play handshake will not take place between players and match officials until further notice based on medical advice.
---
Watford football club has declared their financial results for the 2018-19 year and the new accounts show that the club made a small £10 million profit against a £30 million loss they incurred in the preceding financial year. It was the club's fourth season in the premier league since their return and they finished a respectable 11th in the table under the management of Javi Garcia.
Watford saw their revenue increase significantly in 2019 increasing from £129m to £148m (15%), largely driven by their improved Premier League performance and FA cup final appearance. Average league home attendance fell slightly from 20,231 to 20,016 (1%) despite performances on the pitch however this minimal fall didn't affect matchday revenue. Watford saw their broadcast revenue increase significantly in 2019 from £109m to £124m (14%) on the back of their improved Premier League and FA Cup performances. Watford's premier league prize money increased from £106m to £114m (8%) as the club moved from 14th to 11th in the Premier League. Commercial revenue rose from £11m to £13m (18%) on the back of their improved performance which attracted new sponsors and potentially activated clauses in existing commercial deals. Watford's wages fell from £86m to £84m (2%) as the club sold the likes of Richarlison and Ambarat released Kaboul, all of whom would have been on decent wages. In came Deulofeu (£12m), Masina (£5m), Foster (£3m), Stuparevic (£2m), Sema (£2m), Navarro (£2m), Wilmot (£1.5m) and Quina (£1m) for a combined £27m. Leaving Vicarage Road were Richarlison (£35m), Ambarat (£8m), Zarate (£2m), Okaka (Loan – £0.5m), Huerta (£0.4m), Zeegelaar (Loan – £0.3m), Lukebakio (Loan – £0.3m) and Wilmot (Loan – £0.3m) for a combined £47m.
Considering the relatively small size of the stadium and the wages to turn over ratio of the club it is imperative that the club remains in the premier league to avoid going into financial difficulty next season.
---
Pontus Dahlberg has explained how artificial grass has hampered his loan move from Watford to FC Emmen. The goalkeeper is yet to make a senior appearance for the Eredivisie side, despite joining them for the rest of the season to get extra game time.
Pontus Dahlberg said "Both me and Watford agreed that I should come out and play matches, It's been good, I think. It has been a bit of a settling in period because it is artificial grass and that it is a different way of playing. The club wanted me to get used to it and now it feels like I have, pretty well. At the same time, I have had some minor problems in my back due to the artificial grass and I was unable to walk fully. It has eased now, so it feels good. I played on artificial grass in Sweden, but now I've been in Watford for almost two years and am used to ordinary grass. Obviously it is a change to go on artificial turf and play on it every day. The ball bounces and there will be different strain on the body. I don't know how the coach thinks. But it is clear that it is more difficult to change if the team does well and wins every match. That's all I can say."
The Swedish footballer was signed by the London side more then two years ago but he is yet to make an appearance for the Hornets.
---
Nigel Pearson has issued a rallying cry to the Watford supporters ahead of a crucial game away at Crystal Palace this weekend.
Nigel Pearson said ""I'm not going to say it's not nice to be appreciated, But I think what's important is that the crowd first and foremost, stay behind the team. We're going to lean very heavily on them between now and the end of the season because hopefully we can them something that they recognise and can associate with as performances that they are proud of. That's what it's about. If we do that, then they will stay behind us and most importantly stay behind the players because the atmosphere last week here was incredible and let's not underestimate what that can do in key moments in games, it's very important for us."
Watford is just above the relegation zone on the basis of goal difference. They travel to South London side Crystal Palace who sits five places above them in 12th.