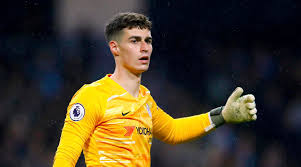 Frank Lampard has admitted that injuries are the biggest issue that is facing his side and he is particularly missing N'Golo Kante amongst all the players that have been sidelined due to injuries and knocks.
Frank Lampard  said "Christian Pulisic is now out for two months, N'Golo Kante has played 50 per cent of our games and he generally plays 100 per cent of the games or thereabouts. People have looked in slightly different directions with us with the transfer ban and the youth but it has been a big issue without a doubt. To lose N'golo Kante for me, one of the greatest midfield players in the world – i think pretty much for everyone who watches him and Ruben Loftus Cheek, one of the most exiciting English midifled players in the league, is a huge loss for us.  "
Apart from the above players, Lampard is also missing his young striker Tammy Abraham who has been suffering from an ankle injury and did not look himself when he came on for a short spell against Bayern Munich in their champions league first leg at the Stamford Bridge.
---
Chelsea manager Frank Lampard spoke about the new pecking order in the premier league and Chelsea owner, Roman Abramovich and director, Marina Granovskaia understood that.
Frank Lampard said "I think the landscape of the Premier League has changed, Manchester City and Liverpool have set incredible standards in the league, and also we had some outside influences with the [transfer] ban and with circumstance – a huge player [Eden Hazard] left the club. Those things are there. There is no doubt we know we are fighting for fourth place. It is not like it was for Manchester United players 15 or 20 years ago, or Chelsea players when we were first or second for a period in the mid-2000s. No, there is a reason why we are where we are at the moment. We have not challenged in the Premier League for a couple of years. We want to close that gap. Come the summer, of course as a club we want to move forward and make some decisions. But the gap is there. And Tuesday [against Bayern] showed that a bit. But that should not dishearten us; it's where we are at. Now it's how we finish the season."
Lampard started the season brilliantly and had been praised by the media and the fans for promoting youth players into the first team set up. But after their transfer ban has been lifted and as Chelsea's form has dropped over the last couple of months, Lampard's management style and tactical know-how have come under scrutiny, especially the way he has handled Oliver Giroud and goalkeeper Kepa Arrizabalanga.
---
Frank Lampard refused to do his out of favour world's most expensive goalkeeper Kepa Arrizabalaga any favours and declared that he did not think about the damage it would do to Kepa's chances of starting at the Euro 2020 when it comes to selecting his Chelsea starting line up.
Frank Lampard said "I haven't discussed it with him, I can only pick the team from a Chelsea view. I keep coming back to the same thing, it's how well you train — [and] he is training well — and, when you get the opportunity to play, how well you play. That's all I see. I understand all my international players have ambitions but the rules remain the same. He must have a positive attitude and I'm a fair man, I don't know if all the players will say that — 11 will tomorrow and another 11 next week. That's the nature of my job. I only call it as I see it, as I see training and performances. He's shown that already, he's been No.1 at times ahead of De Gea, who is a world-class goalkeeper so hopefully, it isn't a big issue at the moment. This is Chelsea and we're trying to close the gap to the top, so there can be no one who is relaxed or loose, we have to push every day."
The Chelsea boss has been picking Willy Caballero ahead of his world-record signing has not started a single match since Chelsea's 2-2 draw with Arsenal late in January.
---
Frank Lampard doesn't think that Chelsea is facing Liverpool at a good time because their 44-game unbeaten run in the league came to an end against Watford on Sunday. Liverpool lost 3-0 to Watford at the Vicarage Road and the Chelsea manager believes that the Reds become even more dangerous post this result,
Frank Lampard said "Why (If its a good time to play them?). Because they lost one game? Maybe not, who knows? That can go either way. They have become relatively human for one game. It can happen in this Premier League, which is incredibly competitive. It shows how well they have done in the last year or so, particularly this season. So I can't comment that it will be any easier. Liverpool have just had a couple of results like the rest of us do. They've been out on their own this season. It has been an incredible feat from Jurgen Klopp and the whole squad and they have just become slightly normal"
Both the teams are set to meet in the fifth round of the FA cup and Jurgen Klopp who put out a youth team for the fourth round tie against Shrewsbury while he was also absent from the match may want to get back to winning ways as soon as possible after the loss against Watford and may opt to choose a very strong side.