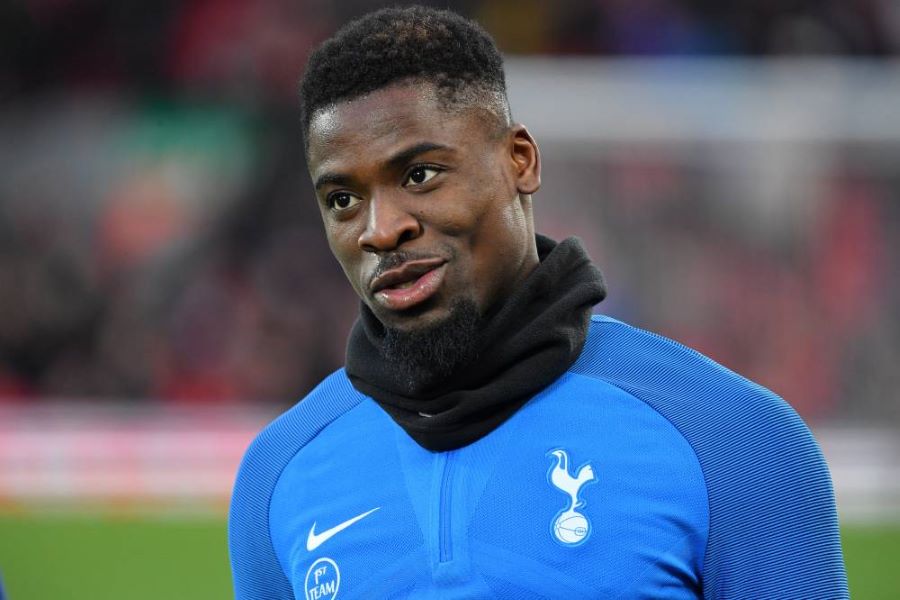 Tottenham Hotspur defender Serge Aurier was upset during Mauricio Pochettino's reign as manager, who has since been sacked and immediately replaced by Jose Mourinho.
Serge Aurier said "Last season, we reached the Champions League final where I actively participated throughout, I played almost all the matches. There are things people don't see because you don't show yourself enough. The first year, the coach did not make me play a lot, but I never went into his office to complain, I never showed a funny face. I wasn't playing, I was upset, but I did not show it."
Of Tottenham's first 17 league and cup appearances, which were managed by Pochettino, Aurier managed just nine appearances. But since Mourinho's arrival, Aurier has started all but one of Tottenham's 15 Premier League matches.
---
Tottenham head coach Jose Mourinho praised the spirit of Erik Lamela for his cameo during the 2-1 loss to Chelsea. Lamela is currently unable to train due to an ongoing groin injury, but is playing through the pain barrier to help Spurs in a difficult time.
Jose Mourinho said " We have strange game-plans but we need to have them because there's not another way,. For example, while Lamela played so well but only for 20 minutes, you must think I'm an idiot. But even in the warm-up, he was in communication with me about his feelings, 'Can I go or not? That guy who played so well for 20 minutes, in the warm-up, he was in communication with me because he was not sure he could go. That's Lamela. Amazing guy, fantastic player and trying to help the team."
Mourinho, who dropped Dele Alli to the bench for the match, revealed that even as Lamela was warming up he was unsure whether he could play.
---
Jose Mourinho divulged in his pre-match press conference that he had been informed of Frank Lampard's intention to play with five at the back.
Jose Mourinho said " Tomorrow the same. I was told the same. I was told they were back to a back five which is what they normally do when their results are not the best. They did that when they went to Lille, they did that when they came to us, a system they played for a few of us, and are very comfortable with. It is a system very adapted to their routine and the qualities of their players, but they have so many options that they can do what the manager decides to do. At the moment we don't have many options to think in the game on the tactical approach. We have what we have, with the players I have available, we have to try to build a competitive team. The same way you have a lot of news and you don't tell the sources."
Jose Mourinho and Tottenham's season is proving difficult, especially in attack as Son Heung-min's injury has left Mourinho without a recognized striker for the rest of the season.