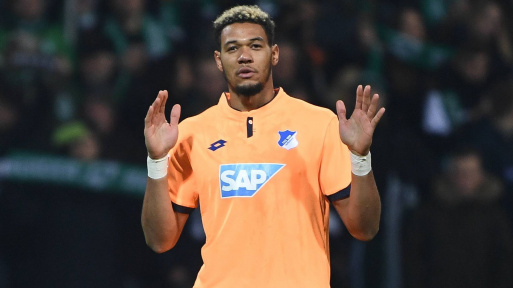 Steve Bruce revealed why he did not sign a striker in the January transfer window.
Steve Bruce said: "The reason why we didn't sign a striker in January? I felt that those who were available weren't any better than Dwight Gayle. I keep saying that I think a lot of him. He's a very good footballer I hope he stays injury free now. I don't know how many times I've said in the last few months. I've gone on record to say I tried to buy him three times. Unfortunately, since the day I walked into the club he had a calf injury which never got any better. Then he did his hamstring. Dwight is a very good player and a natural goalscorer. It would be a welcome boost for us if he was available to us for the rest of the season."
Steve Bruce opted against signing a striker in January in the hope that he could get Dwight Gayle back into goalscoring form in the Premier League. Gayle last netted for United at the top level back in May 2018 when he scored in a 3-0 win over Chelsea at St James' Park.
---
Newcastle United boss Steve Bruce explains why he stuck with the same team that was defeated at Arsenal.
Steve Bruce said: "In the last two or three games, we've found it very difficult. I was pleased with us first half (against Arsenal), that's why I sent the same team out. But first half today, even with lion's share of the possession, we didn't do enough with it. We didn't cause enough problems in the final third. That's what we've got to try and address. The one thing they didn't do was give it up. They kept going until the end. I don't think that's going to be a problem with the group of players I've got. But you have to cause more of a threat, and be more of a goal threat, to win a match in the Premier League."
United slipped up in a 1-0 defeat at Crystal Palace but Bruce only made one enforced change as Ciaran Clark was replaced by Fabian Schar.
---
Danny Rose has had more harsh words to say about how he was treated in the final few months before departing Tottenham Hotspur last month.
Danny Rose said: "The last three months has been a situation that I haven't had since I was 18 or 19 under Harry Redknapp (whilst at Spurs). It brought back a lot of frustration and negativity that I don't want to project or have inside of me. Coming here and seeing how the staff treat you is brilliant. The players as well have been great, and it's a feeling that I've missed. I'm going to make the most of it for the next three months and, hopefully, we have a great end to the season. Off the pitch, Steve Bruce has been great with me if I need anything. He told me exactly what he expects from me when I joined. Even him taking the time just to have that conversation with me was brilliant and it's something that I've missed. I'm willing to fight for him over the next few months and I can't wait to get going."
Danny Rose has shared a lot of insight about final days at Tottenham in his interviews before joining Magpies on a loan. The long-serving left-back joined Newcastle United on loan for the remainder of the season after finding himself falling down the pecking order at Spurs since Jose Mourinho's arrival in November.
---
Newcastle manager Steve Bruce has claimed that Joelinton is not a quality goalscorer.
Steve Bruce said "The great strikers, the goalscorers, all they're interested in is scoring a goal – Joe is not like that. He is more a team player. He has to be a bit more selfish. He has to think about himself more and score a goal. He doesn't get himself in the positions enough, that's something we're working on."
Joelinton was never a prolific scorer and Newcastle should not have relied on him to replace the goals from Perez and Rondon. Newcastle fans are  disappointed with Steve Bruce's remarks on the player because the club needed to bring in a poacher in summer but they have knowingly invested in a different type of attacker.