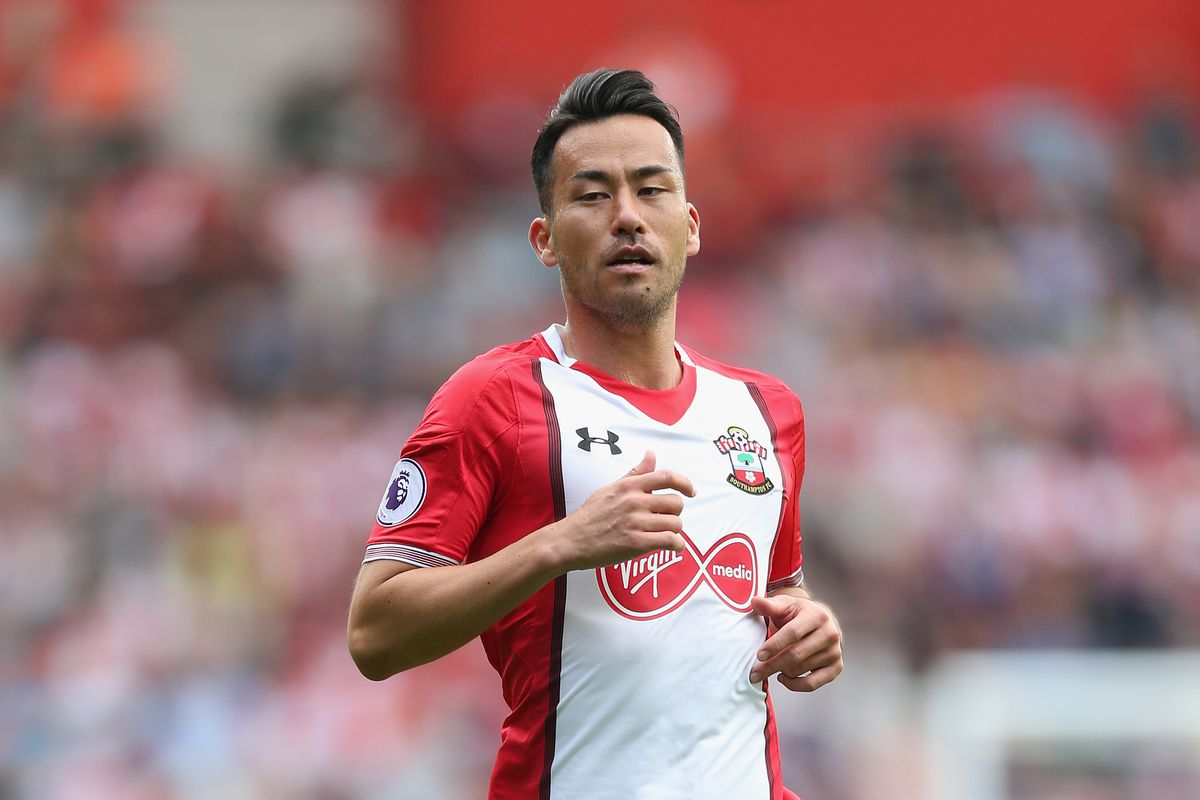 On the last two days of the January transfer window, Southampton were ruthless. Two players in Cedric Soares and Maya Yoshida, both of whom had spent a combined 12 years at St Mary's having joined in the summers of 2015 and 2012 respectively, departed the club.
Ralph Hasenhuttl's side obtained a £3m loan fee when shipping Yoshida off to Serie A side Sampdoria, where he would see out the rest of the season and the remainder of his Southampton contract with no chance of return. With Cedric, the former Sporting Lisbon man ended up joining Arsenal on loan in a package worth £5m to Southampton – the deal also didn't harm the club personnel-wise, as Kyle Walker-Peters had arrived just a day before on a temporary basis.
While it may have been more romantic to keep the pair and give them a nice send-off at the end of the campaign, Southampton simply couldn't pass up the opportunity to gain a welcome £8m from waving goodbye to the duo – especially seeing as Yoshida had only played five Premier League minutes since that 9-0 defeat, while Cedric had come under fire from Southampton supporters for his display against Norwich and once again before a game against Newcastle.
---
Southampton boss Ralph Hasenhuttl admits he appreciated the praise from Liverpool counterpart Jurgen Klopp after their weekend defeat.
Ralph Hasenhuttl said "The biggest praise you can get maybe is the way Jurgen Klopp talked after the game. I would also like to play not that good and take something! Next time maybe. I'm still waiting to win something against him but it's the highest level and I enjoyed the game."
Saints ran the champions-elect close in the first-half and the Saints boss appreciated his friend's tribute to his team.
---
Ralph Hasenhuttl reiterated his dislike for FA Cup replays. Saints were held 1-1 by Spurs at St Mary's last month and it has caused interruption in their  winter break. Like Jurgen Klopp, Ralph Hasenhuttl has called for no replays to be scheduled during the fortnight set aside for some time off next season.
Ralph Hasenhuttl said "My personal opinion is I'm not a friend of these replays, first because it minimizes the chances of the smaller teams to maybe make these big miracles and go through to the next round. The second thing is the schedule. We were all accepting that we would have this replay in the winter break. Maybe next year we should think about if it is really necessary to make it exactly in this week. This is something we must think about maybe that doesn't make sense, because we speak about a winter break and there is no winter break."
Hasenhuttl did not follow Jurgen Klopp's lead of fielding a team of youngsters, as the Liverpool boss did in their replay with Shrewsbury. Hasenhuttl knew his opposite number Jose Mourinho also did not take replay against Southampton seriously as it offered Spurs their best chance of a trophy this season.
---
Austrian born Ghanaian defender Kevin Danso is reported to be unhappy at Southampton after moves back to the Germany Bundesliga failed in the January transfer window.  The 21-year old defender was of interest for German clubs RB Leipzig and FC Koln after failing to command a position at the Saints.
A deal could not be reached leaving the frustrated Austria defender at the St Mary's Park. Danso is unhappy Southampton because of a lack of minutes on the pitch. Since November, he has only made two FA Cup appearances under coach Ralph Hasenhuttl and was on the bench at Anfield on Saturday.