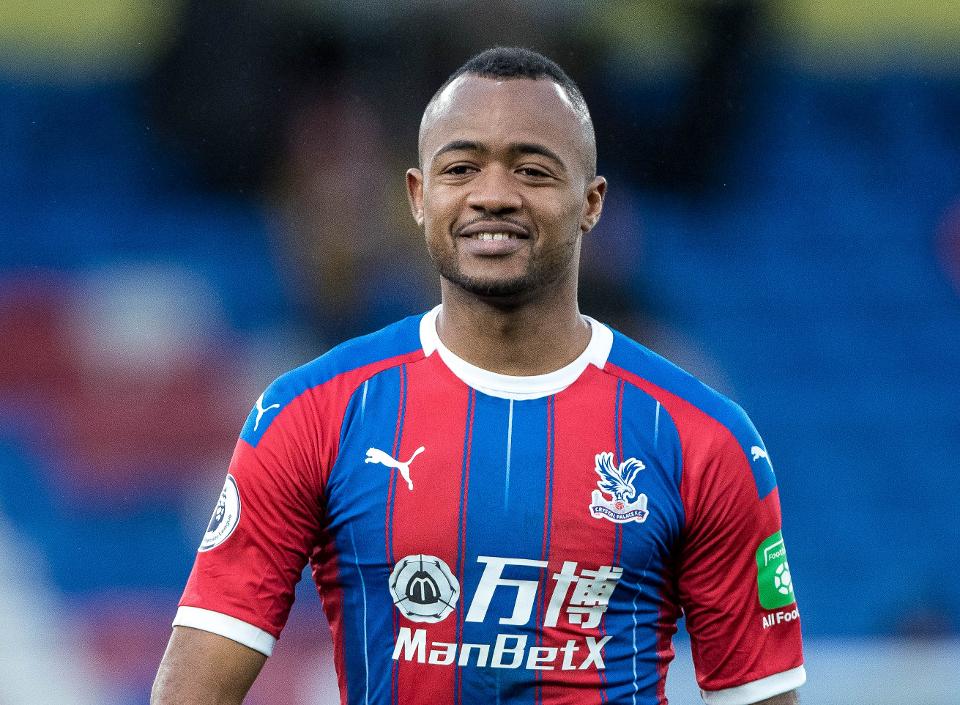 Crystal Palace manager Roy Hodgson has talked up Jordan Ayew after he struck to secure a point against Arsenal on Saturday and hailed the selflessness of his injury-hit squad. The Ghanaian international netted his sixth goal of the season to earn a 1-1 draw in the Premier League and make his transfer fee of £2.5million look even more of a bargain.
Jordan Ayew joined the club in the summer from Swansea after a season-long loan in the 2018/19 campaign, which saw him find the net just twice at Selhurst Park. Despite this, he has won over the fans with his work-rate and the importance of his goals, which have earned Palace 10 points this term.
Roy Hodgson said: "I think the club is sensible because you need to know the type of players that suit your style of play and will help you. If you take the guys that have come in since I have been here, the goalkeeper Vicente Guaita is one. We had a good goalkeeper in Wayne Hennessey, but you can't just have one. Then if you take other guys like Cheikhou Kouyate, James McCarthy, Jordan Ayew and Gary Cahill; they fit the profile of players that are prepared to knuckle down, work for the team and not seek personal glory, but to seek their glory through team performances."
Crystal Palace manager Roy Hodgson threw shade on Arsenal and their boss Mikel Arteta after his stubborn Eagles side fought back to draw 1-1 with the Gunners on Saturday. Hodgson, the oldest manager in the Premier League, responded by reminding the top flight's youngest boss about the money Arsenal have paid to assemble their team and that it appeared to make little difference against his – and with EIGHT of Palace's first XI also missing. After being told about Arteta's reaction and being asked about Palace's meagre scoring tally this season – only Watford have scored fewer goals this season.
Roy Hodgson said "Well, we aren't blessed with as many strikers or players that have cost hundreds of millions that Arsenal have, we work with what we have.The fact is we're on 29 points from 23 games now, which is an incredible return, so I'm not going to be the one who complains that we don't score enough goals, I'm more interested about how many points we're getting."
---
Jordan Ayew outshined both Aubameyang & Zaha. Coming into the game between Crystal Palace and Arsenal, much of the talk revolved around Wilfried Zaha facing the Gunners, the club who tried to buy him in the off-season, and the winger they signed instead, in Nicolas Pepe.Both players were expected to showcase their significant dribbling ability, whilst two other African stars, Aubameyang and Jordan also started in attacking positions.
Ayew's biggest contribution was in making two tackles and two interceptions and committing seven fouls in the opening hour to break up Arsenal's rhythm. He drew five freekicks with his close control and strong hold-up play and that allowed Palace to get a footing in the game and move up the pitch.