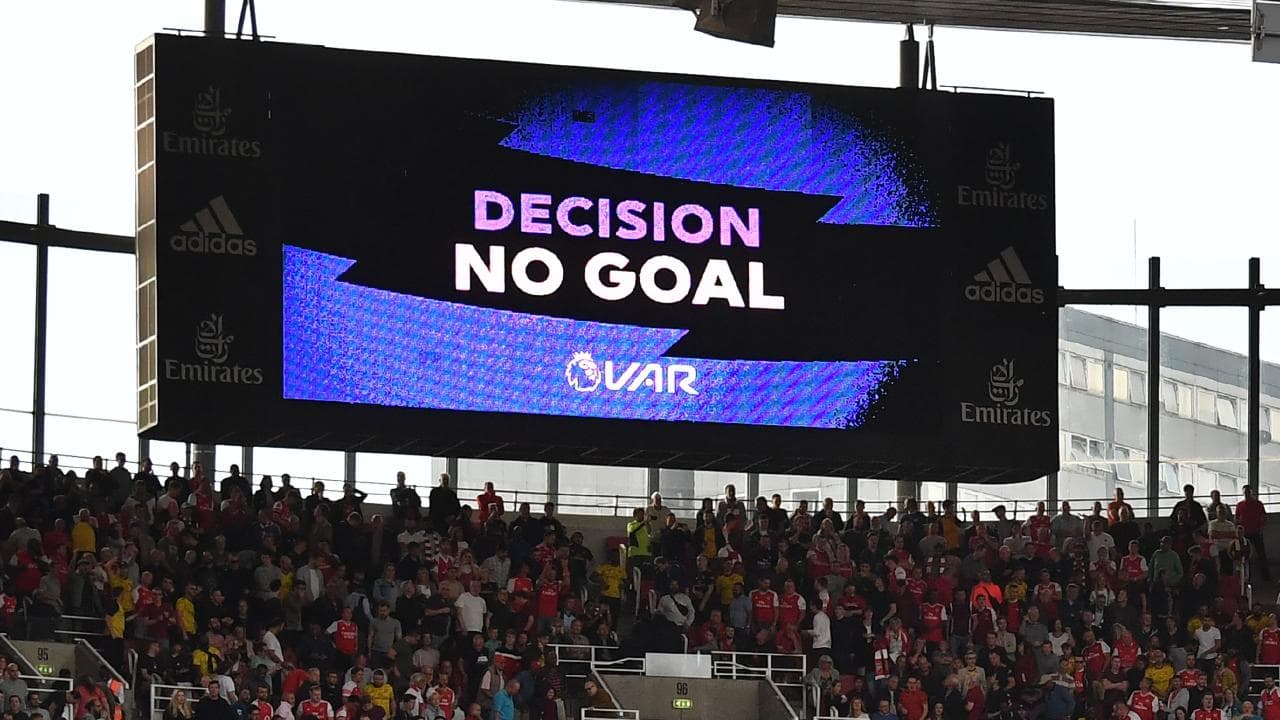 In Premier League, a weekend filled with exasperating video reviews showed how the sport's rule book is simply incompatible with the scrutiny of the replay system. V.A.R. exposes the limits of the laws. Perhaps someone should just have learnt from way back on the first day of the Premier League season that the system is still raw when Raheem Sterling's armpit was deemed offside in Manchester City's game against West Ham. 
This weekend  brought fans of almost every premier league club  to the edge;  more frequently being played out to a background hum of dissatisfaction at the decisions being made by V.A.R. and the prominence it has assumed. "It's not football anymore". 
Here is what the premier league fans, players and manager's said over this weekend's controversy
Sheffield United manager Chris Wilder said "VAR is thought of as a  'four-letter world' in England due to its implementation in the Premier League this season.

Manchester City manager Pep Guardiola said "Every weekend is a big mess. In other games, it was a big mess. Hopefully next season, it can do better"

VAR is killing football!' Wolves fans anger as superb display ends in defeat
The solution  now may not be to turn back to those days, to tell the referees that they just have to fail on their own again. Video Assistant Referee can work, as it proved — admittedly achingly slowly — in allowing Liverpool's winning goal. Nor is the solution to stubbornly proceed as we are, surrendering the game to unseen technocrats, making it perfect in a technical sense but unsatisfactory in a spiritual, sporting one. Instead, it is to accept that the method of enforcement requires an update of the law. Perhaps that means, as has been suggested, that only a player's feet can be offside, though that would not have saved Otto or Wolves. Perhaps it is a time limit on how long a decision can be analyzed or how many replays officials are allowed to see. Or perhaps it is changing the law so that it is fit for purpose now: a player's whole body should have to be offside or that any decision requiring the drawing of lines for certainty should be ruled onside. There will always be marginal calls, of course; there will always be controversy. What matters is to minimize it, to regain that consent once more.
The current impasse works for nobody: not for referees, not for players, not for fans. The song has it right: It is not football anymore. That is not an argument against change, though. Soccer has always changed. The problem, at the moment, is that it has not changed quite enough.