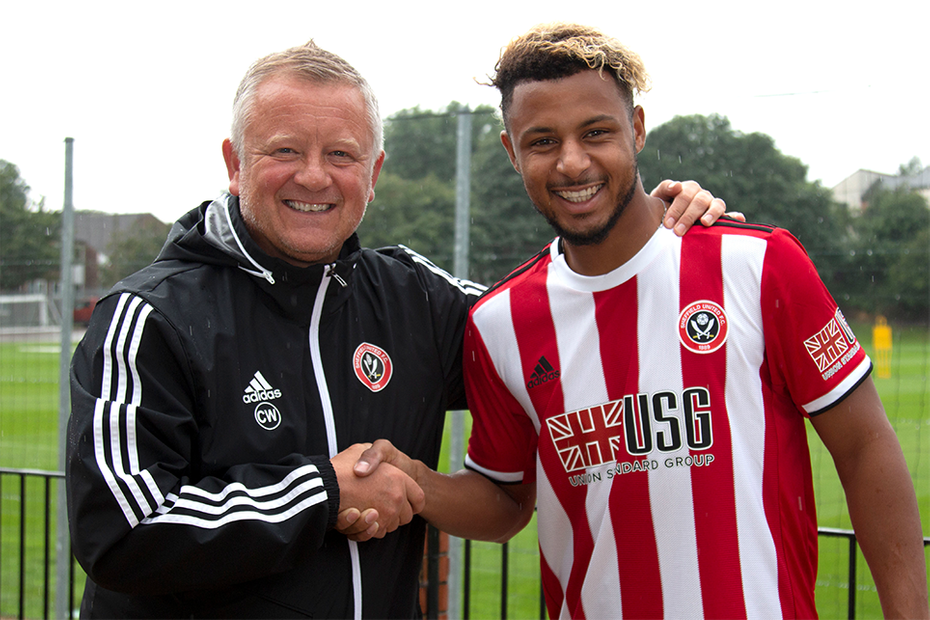 Lys Mousset, a £10m signing from AFC Bournemouth has made significant goal contributions since joining Chris Wilder's squad during the summer. Mousset joined Bournemouth from Le Havre in 2016 for a reported £5.7m but was mainly restricted to the role of substitute. The 23-year-old, who scored five goals in 71 appearances for the Cherries.  So what has been working for him ..
Bournemouth Period and why it did not work out with Eddie Howe ??
Eddie Howe maintains a rigid pecking order at AFC Bournemouth club . While Eddie encourages and brings young players on, they have to earn the right to get in the team and to play up front is perhaps the hardest position to break into this Bournemouth team. Callum Wilson and Josh King have had the prime spots since Bournemouth got to the Premier League, to their credit they did not much  wrong to drop out of the side.
Mousset made 50 appearances in the Premier League but most were not starts and Mousset got sense that Eddie Howe may not give him any more in future too. Eddie Howe did not see Mousset as the best player to partner with Wilson or King and that worsened with Solanke bringing him further down the pecking order.
Sometimes a player needs a solid 90 minute run in a match to be performing and that's when manager's take a decision to send them on loan to another club. 
What did Chris Wilder see that Eddie Bournemouth did not ?
Let's quote it right from the bosses mouth – Chris Wilder.
Chris Wilder said "Lys is big, quick and a different type of threat at the top of the pitch to what we already have. I think he will prove to be a great fit for us and the fact that he selected us above other options shows he's hungry to do well. It is a fantastic bit of business for us in the current market and we are looking forward to him joining up with the squad."
So how is Lys Mousset now thriving at Sheffield United ?
Lys Mousset has been vocal about gaffe's influence playing a major factor behind his form. He also considers McGoldrick, the Republic of Ireland forward, as another major influence.
Lys Mousset said "It's been very, very good," Mousset said, describing his partnership with McGoldrick.I am up the pitch and he's more in the middle to make the play. We really enjoy it. The team and the manager are very good. I really like it here."