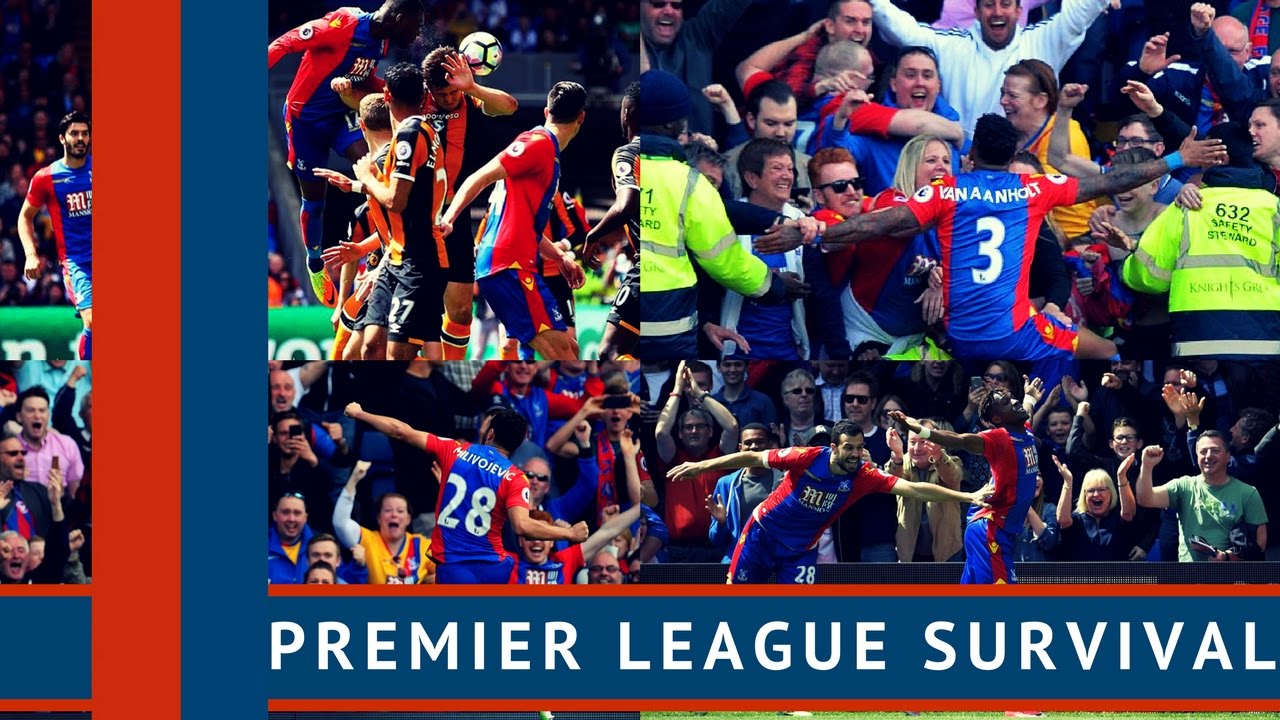 The 40 point mark Introduction
Premier League managers often say they will not relax until their team has hit the magical 40-point mark. Reaching this threshold of comfort is not just the ambition of classic survivalists such as Tony Pulis and Sam Allardyce. Even Claudio Ranieri did not forget its significance during Leicester City's remarkable run to the title in the 2015-16 season.
Since 38 game fixtures started in 1995-1996 season, only three teams have finished in the bottom three with 40 points or more: Sunderland (1996/97, 40 pts), Bolton (1997/98, 40 pts) and West Ham (2002/03, 42 pts). West Ham's 42-point haul in 2002/03 remains the highest of any Premier League team to be relegated during a 38-game season, despite having Michael Carrick, Paulo Di Canio, Joe Cole, Glen Johnson and Jermain Defoe among the ranks. However, the toughest season for survival was in 2010/11 when West Ham, Blackpool and Birmingham accumulated a combined 111 points and all finished in the bottom three, while Wolves, Wigan and Blackburn avoided the drop narrowly.
Why any target beyond 40 points doesn't work ?
Europa League – Don't bother unless you are one of top 6 clubs ?
During a premier league season, there are many distractions which affect the targets and objectives of a club – FA CUP, League CUP, Europa League & Champions League. The rewards of performing outstanding apart from premier league do not come out as well as it's perceived. It's a point of view that is often trotted out when it comes to discussing competition especially European competition. Being involved in either the Champions League or Europa league has a drastic effect on domestic performance. Other than Arsenal, Manchester United and Chelsea who have a wealth of talent within their squads and are able to rotate well enough to compete on both fronts, other teams have been misled when focussed on target's other than premier league survival or 40 point mark.
Southampton had a torrid time in front of goal following their Europa League games in 16/17. They simply didn't have enough depth. Everton don't exactly cover themselves in glory here, do they? The Toffees' backline apparently didn't enjoy travelling across Europe in their 17/18 season. Perhaps Ashley Williams gets travel sick? Or maybe Cuco Martina was just that bad a footballer. Either way, Everton's average goals conceded over the 17/18 season almost doubled in the games following their Europa League adventures. A shift from 1.52 to 2.83 is severe.
Blackburn were another side to suffer a rapid, unexpected decline, competing in Europe the season before their 1999 relegation. That continental campaign was due to a top-six finish and, of course, Rovers had hoisted the Premier League crown just four seasons prior to that.
Cup Competition – Don't bother even if you go on to win it ?
Middlesbrough (1997) and Portsmouth (2010) were all relegated as Cup finalists and even a cup winner like Wigan, despite winning trophy had enigma of getting relegated right after it. In fact would Wigan had survived had they not focussed on FA CUP run to the final and winning it , which happened right before their last league match against Arsenal.
Wigan like other relegated clubs, despite winning FA CUP against Manchester City fell  off the Premier League gravy train and soon lost manager, cup-winning squad to the realities of relegation. Portsmouth were relegated, further relegated after finishing bottom of League One in 2012-13, were in the Cup final only three season before.  Unfortunately, not only were they relegated that season but despite focussing on their dream run in the cup, Didier Drogba scored the only goal of the game to cap a thoroughly miserable end to the season for Portsmouth.
In the mid-1990s Middlesbrough had one of the most exciting teams in English football. They were spearheaded by Fabrizio Ravanelli and Juninho, who claimed that winning the League Cup with Middlesbrough in 2004 meant more to him than winning the 2002 World Cup with Brazil.  1996-97 season was the dramatic centre of his time in England. Middlesbrough were docked three points for postponing a league match with Blackburn Rovers and, despite the best efforts of TFL (The Little Fella, as Juninho was nicknamed by the Boro fans), they ended up going down. Had they not been deducted those points, Middlesbrough would have finished well clear of the relegation zone. When their fate was confirmed on the final day of the season, Juninho sank to the floor and began to cry. To add to the heartbreak, Middlesbrough took Leicester City to a replay in the League Cup final before losing to a single goal from Steve Claridge. Their 2-0 defeat to Chelsea in the FA Cup final summed up the brutal disappointment of their season where they lost 2 finals and also got relegated.
Extravagant Spending – Don't put lofty targets just because you have bought many players, survive first !!
Following a mid-table finish in their first Premier League season, Middlesbrough embarked on a summer of lavish spending in an effort to build on a promising year. By the start of their 1996/97 campaign, they had assembled an exciting roster, including the likes of Fabrizio Ravanelli and Emerson. The club started thinking of European qualification and winning trophies as bigger objectives than 40 point mark of survival. However, as with many others on this list, such extravagant spending proved detrimental to their form as their star recruits couldn't arrest a steady slide down the table. Many of their marquee buys departed soon after relegation.
Leeds United's relegation in 2004 was perhaps the most severe example of excessive spending gone catastrophically wrong. With five successive top-five finishes (from 1998-2002) landing five straight European campaigns—including a Champions League semi-final—the club's stubborn determination to remain among the elite backfired spectacularly. With soaring debts, star name after star name was hurriedly sold off, leading to their eventual relegation in 2004.
Why Relegation is so dreaded that nothing else should be a focus ?
Relegation can strip players and clubs of their comforts and make them susceptible to challenges faced by a normal middle class human being.  "There are assets assets and investments done or bought  on the back of a Premier League spending spree which get hopelessly exposed. They not afford to keep up the payments on any of it and as a result everything owned would be at the mercy of the bank. Unless premier league reverse more than a century of tradition to become more like their neighbors from halfway across the world, that should be every club's first focus.
The 40-point mark – the magic number that is supposedly needed to guarantee Premier League survival and sometimes even that can be a compelling relegation scrap…