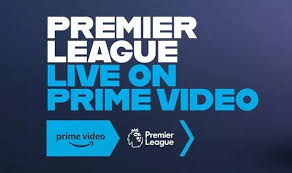 Amazon Prime's foray into screening Premier League matches debuted today  and it brings an interesting question for research – Is UK audience ready to discard their traditional broadcasting channels and move to digital viewing on platforms like Netflix , Youtube and Amazon PRIME for LIVE coverage ?
We use today's coverage of matches as a benchmark for what may work or requires improvement in the future –
PROS 
Ability to check out the in-game stats, where you could see possession and shots-on target among other things, all while watching the match.
Instant availability of on demand match highlights, with the simple click of a button
Detailed line-ups, with a drop-down menu giving you all the information you need about players from both sets of teams.
Ability to turn off the commentary so you can just listen to the stadium's atmosphere – and the jubilant fans.
Familiar faces were providing coverage which was smart move as anyone watching champions league on B/R LIVE or TNT would fret. Familiar faces like Gabby Logan presented the action with the help of Newcastle icon Alan Shearer, ex-Everton boss Roberto Martinez and Premier League winner Nigel De Jong. The commentary was top notch too, with Peter Drury and Jim Beglin delivering an assured in game discussion
AREAS TO IMPROVE
Usually simultaneous LIVE GAMES are the best benefits of a streaming service. However in today/tomorrow's coverage, it may feel a bit odd being able to watch one full game – and then just the second half of the other. Timings for 2 LIVE games were at odd times and these could be negotiated better ahead
Why would advertisements be needed or be shown to customers who are already paying for subscription. The idea online that you don't have to have advertisements interrupting the broadcast was disturbing for viewers
The technical stuff can make or break such an enterprise. It seemed to go without a hitch. The TV app worked fine, although the picture quality wasn't the best. On the Ipad it was perfect. No buffering or glitches, a no-commentator option and interactive stats like stated above

T

he one thing that was certainly needed is a strong, quick and reliable Wi-Fi connection which is not something a common UK household  enjoys as compared to US

The biggest improvement area with today's coverage was perception. T

he fact that Amazon are employing many of the same faces and voices already well known to British audiences is a sign they wanted, like supermarket own versions, to mimic other successful brands rather than launch a new product or a game changer which Amazon has been known for
The number of UK households signed up to the most popular streaming platforms – Netflix, Amazon Prime Video, Now TV and Disney Life – increased from 11.2m (39%) in 2018 to 13.3m (47%) in 2019.  However, one of the interesting stats of UK household is that even as streaming services gain momentum across generations – with an unsurprisingly larger presence among those younger 16-24 folk – most households aren't trying to replace their traditional broadcast television entirely, using the likes of Netflix instead to supplement their existing viewing habits.
Another viewpoint also suggests that will UK households now cancel Sky or BT to save money to pay for Amazon PRIME for only 20 games in December. Given this is just more of the same in every way, unless you already have Amazon Prime, they would probably go to the pub to watch it or do something else instead.
On the other side, streaming giants are offering a version of TV that is more intense, more varied and more personalised than ever before. TV viewing has also become less casual and more of the desire to read about, talk about and analyse TV (as the rise of online TV recaps and podcasts demonstrate). Amazon PRIME are the third company to enter the Premier League television market. They probably will not be the last. Google are circulating, as are Apple, things could splinter even more in the future . Similar to European competitions like Champions League, Europa League being licensed to different TV players over the years, it is going to be some game for UK television viewers and PREMIER LEAGUE FANS in the future.
[os-widget path="/premierleaguemuseum/premier-league-fans-survey"]