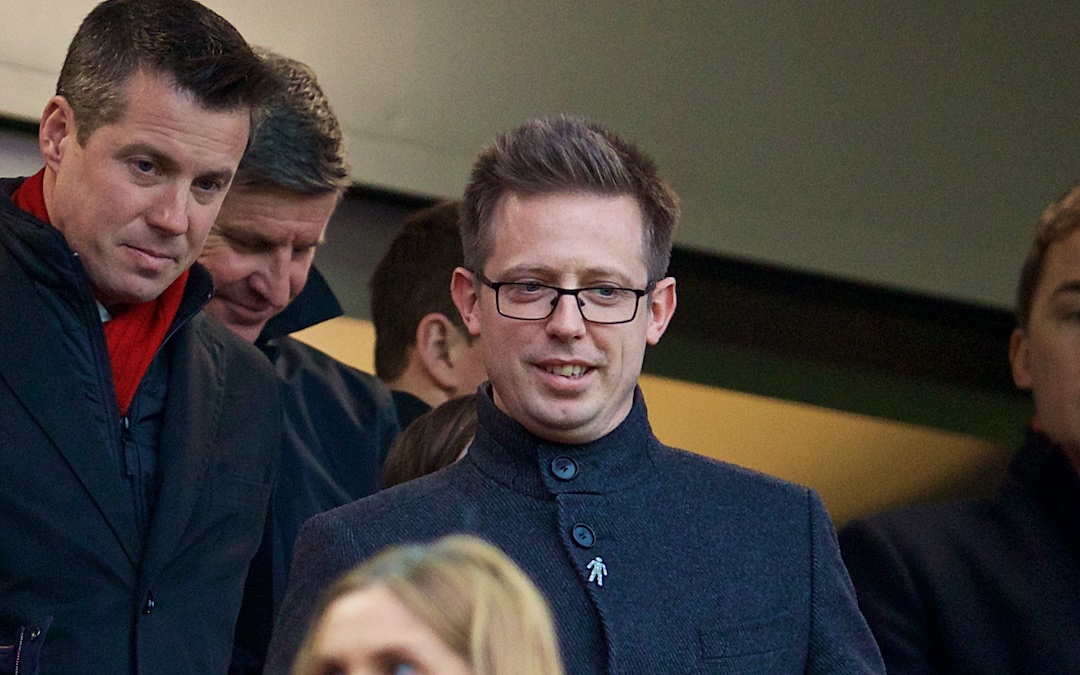 Premier League Headlines
Senegal winger Ismail Sarr is 27th to score in premier league. Rest are … ?

How Liverpool became English premier league giants again  ?

Why Sheffield United, Wolves and Newcastle United are becoming party poopers of the season ?
Premier League Details
[hr]
How Liverpool became English premier league giants again  ?
Jurgen Klopp will be delighted – because the Liverpool juggernaut now looks unstoppable. It is full 30 years since Liverpool last won domestic league title and not once since English Premier League started in 1992. We look here at the evolution of champions "elect" and how they became giants –
Liverpool were dubbed the 'Red Machine' during the heyday of their 1980s dominance when they swept all before them. However turn of unfortunate events struck them with Hillsborough disaster, ban in European tournaments for English clubs, unexpected resignation of Sir Kenny Dalglish and appointment of Graeme Souness which did not work out the results expected. Most of the 90's decade was lost with management struggles and inability to match first movers to commercial side of football and global fan following set by Manchester United.
Things improved in new century with Gerard Houllier and Rafa Benitez appointments. The two coaches led the club to a maiden champions league victory but relentless domestic season is much different from a cup football where few matches consistently played is sufficient to land the title.  For Liverpool the 2010s began with an ending. Rafa Benitez, the head coach who had brought so much to the club during his six-year stint was shown the door after a poor showing in the 2009/10 season. The Spaniard was also hindered by goings-on behind the scenes and an ownership group which burdened the club with debt, investing little money or emotion into this soccer institution. Roy Hodgson replaced Benitez as head coach as the club reached its lowest point on the field as well as off it. Liverpool needed new owners more than they needed a new head coach.
George Gillett and Tom Hicks came in to buy the club ( with protests at that time being standard practice as with other clubs like Manchester United bought by Glazers ). Martin Broughton was appointed Chairman to oversee the sale of the club in 2010 and by October it was sold to Fenway Sports Group [FSG] (then New England Sports Ventures). It was an important moment in Liverpool's history. The purchase kickstarted a different environment at Liverpool with appointments that started to make sense. Sir Kenny Dalglish, a club legend from the 1970s and '80s came back from retirement to steady the ship and brought silverware back to Anfield in the form of a League Cup. FSG hired a director of research, Ian Graham, and sporting director Michael Edwards to make sporting decisions.  And the duo starting laying out groundwork by hiring a young head coach with big ideas, Brendan Rodgers. Unfortunately , Liverpool fell short at the most pivotal moments as even though the side started to score freely, Rodgers' side shipped over 50 goals, meaning defensively it was on a par with the teams in the bottom half of the table. This, combined with some questionable recruitment during that time, or at least questionable use of the players which were being signed, meant the title challenge didn't feel sustainable.
Liverpool endured the season with Brendan Rodgers at helm and their patience was aptly rewarded. Liverpool were able to appoint a head coach who would make the dreams fans had with Rodgers at the helm, a reality. Graham's data picked out Klopp as the ideal head coach based on the performances of his Borussia Dortmund sides. Off the pitch, and away from the data, the emotional and motivational side of the German's management meant he was perfect for Liverpool. Liverpool's swagger on the continent returned. The club reached a Europa League final in Klopp's first season, a Champions League final in his second full season in charge, and in his third, they were able to win that tournament and lift their sixth European Cup.
From the despair of poor ownership, poor management, and sitting 19th in the table following a defeat by local rivals; to triumphant Champions League glory, record points totals, winning runs, and participation in the Club World Cup, Liverpool's rise during the past ten year's has been one of soccer's biggest success stories.
[hr]
Senegal winger Ismail Sarr is 27th to score in premier league. Rest are … ?
Ismaila Sarr becomes the 27th Senegalese to score in the Premier League after his goal against Southampton. With that, he joins the likes of El Hadji Diouf, Demba Ba, Khalilou Fadiga, Oumar Niasse and Papa Diop as Senegalese to have scored in the competition.
Sarr, 21  joined Watford FC for a reported fee of over £25m, surpassing the £18.5m the Hornets paid for Andre Gray in 2017. He signed a five-year contract at Vicarage Road and joined them after impressing for Rennes in French league. Things have not started rosy for  winger as he had told his national boss about not being pleased with the way things were going for him in the Premier League, after struggling to consistently break into the starting lineup. Senegal boss guided Sarr he would take time to adapt his game to the league's physicality. Sarr has made just seven appearances in all competitions, five of which were as a substitute.
Sarr has a unique dribbling style, unorthodox movement and is capable of unpredictable flourishes in the final third. His dribbling, fearless, proactive and bold decision-making attracted the interests but it is Watford who took the player to improve their attacking side. Unfortunately , Ismail Sarr joined Watford at a time when the club is in a complete mess. Watford's decision to sack manager Javi Gracia just four matches into this season came as a shock to many given how high his stock had been following last year's success. When Qiqo Sanchez came in , it is perceived that he did not want to focus on conservative and defense first before opting to play an all out attack. It will be interesting to see in upcoming weeks how Sarr's future will turn up at Watford.
[hr]
Why Sheffield United, Wolves and Newcastle United are becoming party poopers of the season ?
Matt Doherty has warned the Premier League's top six that Wolves and Sheffield United are ready to gatecrash their party. We  identify below how the three teams are having giant kills and upsetting the positions of big clubs in English Premier league this season. Nuno Espirito Santo's Wolves are upsetting the establishment with Manchester United, Tottenham and Arsenal struggling to keep up. The Blades, sixth before Saturday's fixtures, have also impressed in their first season back in the top flight since 2007, beating Arsenal, drawing with Spurs, Chelsea and United and narrowly losing to leaders Liverpool. Add to that expected relegation contenders Newcastle United who under the leadership of veteran Steve Bruce endured a difficult start to the season but have now gone on streak of unbeaten runs, upset clubs like Manchester United, Tottenham and Manchester City to sit in mid table.
DeAndre Yedlin said "For whatever reason, this club's in, I don't want to say the spotlight, but I get the feeling that people want this club to fail, for some reason. I think we can prove them wrong, and it is quite a good feeling – not in the sense that we're proving them wrong, but proving the fans and supporters that believe in us right. It's good for them, and for us. We're not this every year relegation team that everybody seems to think we are."
Matt Doherty said "I think the teams outside the top six are getting better. There is definitely more investment in those clubs as well as they have a lot more money to spend. So the gap is getting smaller although they are still top teams and for the majority of the time they still finish in the top six but the rest are strong and definitely catching up."
[hr]